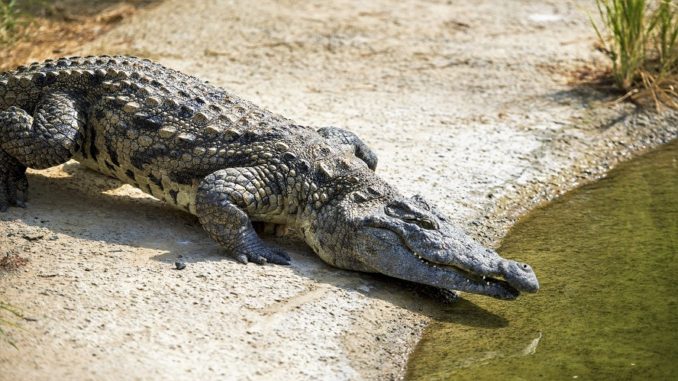 ---
Dubai Safari Paris celebrates grand re-opening with two live shows
In celebration of the successful opening of Dubai Safari Park, the park will be hosting a series of live shows and performances, free of charge, until October 10th.
Visitors can enjoy spectacular performances from traditional African drummers, at the African Tribal show, and watch as the performers dance along to the rhythm of the beat and show off their acrobatic skills in the African Village. The fun continues to the Asian Village, where vibrant performers combine drum playing with traditional dancing, at the Chinese Drum and Dance show.
There is more! Each day at 4:30pm, an impressive Park Parade will take place throughout the Wadi Area, and will showcase the African Tribal Show, and the Chinese Drum and Dance Show, with more surprises along the way.
With all free of charge, live shows taking place until October 10th, be sure not to miss out on all the action at Dubai Safari Park.
---
Dubai Safari Park Fun Facts
Dubai Safari Park is home to the UAE's first African elephants, which are also the heaviest in the park, weighing up to 3,000kg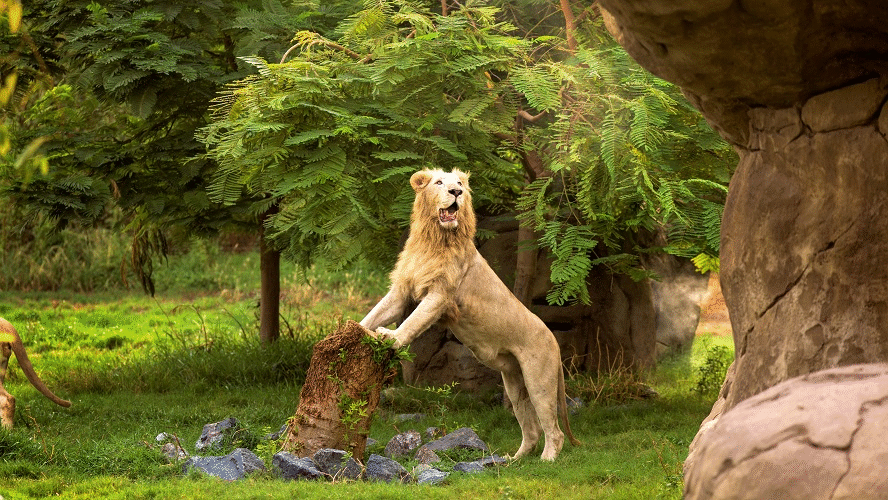 The park's three pride lions eat 120kg of meat each day, almost double of what the average person eats each day per year
Dubai Safari Park has an indoor Gorilla exhibit. Did you know Gorillas are one of our closest living relatives, and they share at least 95% of their DNA with humans.
Dubai Safari Park's tallest mammal is the giraffe, which grows to about 6 meters high (19 feet), and the smallest is the common marmoset, which grows to approx. 19 cm (7 inches)
The park features the UAE's largest troop of baboons. Did you know, Baboons are the world's largest monkeys growing up to 60 to 86 cm (20 to 34 inches) and their tails add an additional 41 to 58 cm (16 to 23 inches) to their length
Dubai Safari Park has the only drive-through Hippo and Tiger exhibit in the nation and the world's first drive-through crocodile exhibit
---
Packages and Pricing:
General Admission: Adult ticket AED 50 and child ticket AED 20
Safari Journey Package: Adult ticket AED 85 and child ticket AED 30
For more information, please visit dubai-safari-park.com
---
View also
---
About Dubai Safari Park
Dubai Safari Park is home to around 3,000 animals, with 84 species of mammals – including 15 different carnivores and 18 primates – 60 types of reptiles, 115 kinds of birds plus amphibians and invertebrates, all living on the 119-hectare site.
In 2019, as part of the park's rebranding strategy, Dubai Municipality revitalized the way Dubai Safari Park operates, with an emphasis on customer experience, educational projects and promoting the wide range of animal welfare and conservation strategies that underpin the park's creation.
The new-look, wildlife reserve consist of five villages including the African Village, Asian Village, Arabian Desert Safari, Explorer Village and Adventure Village, which are home to animals from that region, and offers unique encounters and allows guests to discover once-in-a-lifetime experiences. On site visitors can explore the free-roaming areas and experience standout attractions, such as the Safari Journey, Kids Farm, and VIP Treks. The park also features a wide variety of food and beverage options, with everything from convenient kiosks to higher-end restaurants.
---