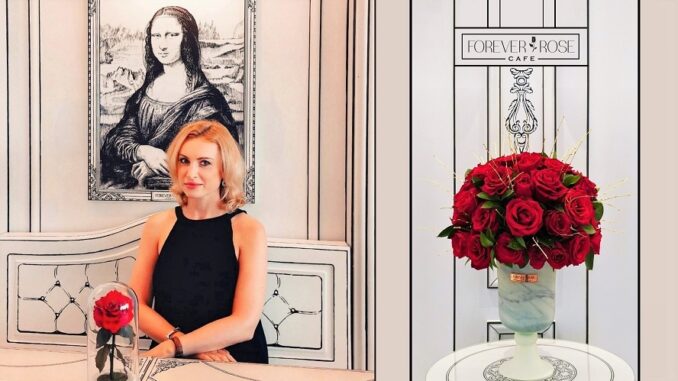 ---
Exquisite breakfast at Forever Rose Cafe Boxpark Dubai
There is no better way to start a day than to spend some quality time indulging in a unique breakfast experience. Treat yourself to an exquisite range of dishes in a stunning setting at Forever Rose Cafe at Boxpark, Dubai, or The Galleria, Al Maryah Island, Abu Dhabi. The interiors of the cafe are simply mesmerizing and compliment the delectable treats in the menu as the perfect setting for capturing those Instagrammable moments.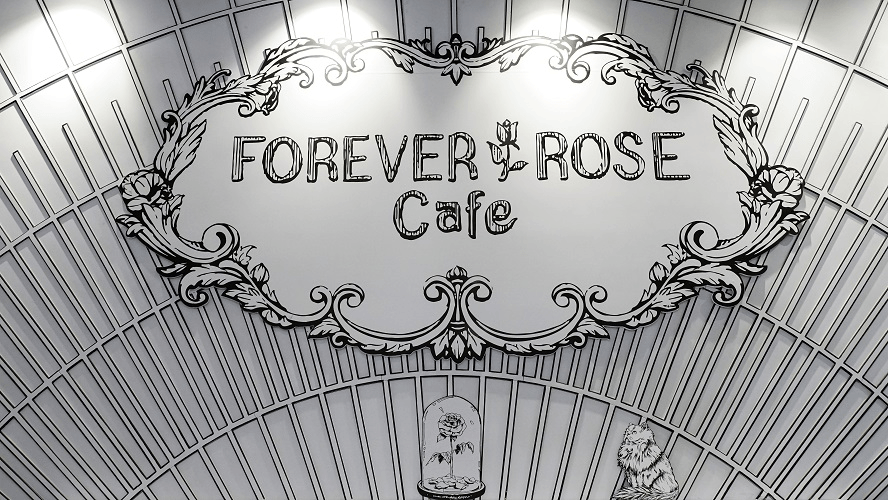 After breakfast, visit the Forever Rose boutique next door and gift yourself or a loved one a stunning arrangement of flowers. Or if you prefer something sweeter, go for the exquisite Belgium chocolates in ornately designed boxes, crafted to every taste.
---
About Forever Rose Cafe
Forever Rose Cafe, launched in the United Arab Emirates by the globally recognized luxury gifting brand Forever Rose, recreates the floral boutique in an enchanting cafe setting, offering a unique luxury cafe and restaurant experience to its customers.
Designed and created with the personal attention of its founder, Ebraheem Al-Samadi, Forever Rose Cafe concept is based on a storybook theme. The cafe is developed as a 2D illustration allowing patrons to feel as if they are part of a drawing and the unique design makes the real, three-dimensional world look like a flat illustration. The interior uses some clever tricks to fool your eyes. From afar, the décor seems to be entirely monochrome with white floors and tables. The room, cups and plates are all illustrated in black and white, leaving only customers, food and beverage in color, and recreating a romantic notion of being a part of a fairytale.
The overarching vision of the founder has been to create a luxury artisan all-day dining concept which serves decadent and sumptuous signature delights and premium beverages, all in the most magical of settings, thus creating an unforgettable moment for customers on each visit.
The focus is always on quality above everything and the menu has been specially created by the Executive Chefs using only the finest of ingredients; so whatever the occasion or whatever your taste, hot, cold, sweet or savory, there's something to suit everyone.
The first cafe was launched in January 2020 at The Galleria, Al-Maryah Island, Abu Dhabi and the second Forever Rose Cafe opened in November 2020 at Box Park, Dubai. The brand has a steady progressive rollout plan for expansion into other key retail venues both within the United Arab Emirates and across the Gulf region.
For reservations and more information, please visit foreverrosecafe.com
---
About Forever Rose
Forever Rose began its journey in London in 1999 supplying artisan flowers that last forever creating a life-long impression for its discerning customers and their loved ones. The brand has since evolved into a boutique retail destination for complete luxury gifting, from specially selected flowers and chocolates sourced from across the world to uniquely crafted perfumes and Ouds and an exquisite collection of jewelry.
---