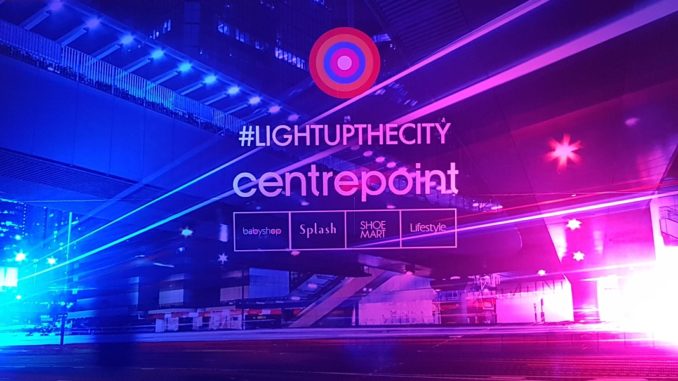 Centrepoint Autumn Winter 2017 Collection has you covered for every occasion
The Middle East's largest fashion retailer, has launched its Centrepoint Autumn Winter 2017 collection – with hundreds of fresh new clothing and lifestyle accessories to give everyone's wardrobe their most fashionable revamp of the year.
[ngg_images source="galleries" container_ids="25″ display_type="photocrati-nextgen_basic_slideshow" gallery_width="700″ gallery_height="410″ cycle_effect="fade" cycle_interval="3″ show_thumbnail_link="0″ thumbnail_link_text="[Show thumbnails]" slug="centrepoint-autumn-winter-2017″ order_by="sortorder" order_direction="ASC" returns="included" maximum_entity_count="500″]
The collection, which features the brands Babyshop, Splash, Shoe Mart and Lifestyle, is now available across all its stores as well as at centrepointstores.com
---
Trendy Autumn Winter looks for women
Womenswear in this Centrepoint Autumn Winter 2017 collection is largely inspired by the 90's – from grunge through to cosmo aesthetics with staple silhouettes. The collection comes equipped with a variety of different pieces that will keep you on-trend during the cooler months.
The Splash collection features new textured clothing including popular camo, prairie and gingham prints, which have been combined with the key details of the season such as embroidery, ruffles and peplums.

The collection's color palette is a combination of earthy and natural colors from rusty oranges and blush tones through to fuchsias and burgundy. There is also a focus on green with a spectrum of shades including washed khaki hues and army green.
Shoe Mart covers a range of fashionable female footwear styles. There is a nod to the 90s with Gothic and grunge inspired designs, alongside a wide selection for those looking for something sleeker and minimalist. The collection also offers ankle-length boots and high-heeled sandals in earth tones, athleisure sneakers and chunky platforms to complement the more rugged styling of the season.
---
Stylish Autumn Winter looks for men
Grunge luxe, sports nostalgia and extreme utility trends remain at the forefront for men with the latest Centrepoint Autumn Winter 2017 Collection. Bright colours and rich darks have also taken over this season with steel grey and uniform blue anchoring this season's collection.
Splash makes a splash with its color choices this season, from bold red, to ripe orange and hazard yellow, autumn doesn't all have to be dulled out colors. Quieter shades such as olives, camels, baked pinks, and rust tones contrast nicely with the other brighter colors.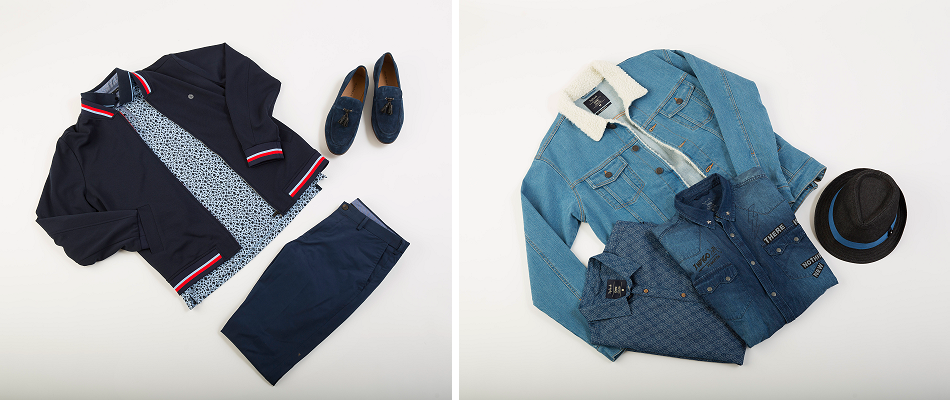 Exaggerated details, over-sized proportions, and wash silks with their military reference are heavy trends that feature throughout the collection. Eastern styling also remains an essential this winter with subtle references such as kimono necklines worked into shirting, long line jackets and muted blue and denim palettes.
In Shoe Mart, purple haze and saddle brown work as richer base colors, whilst white bright chartreuse and even a bold lilac adds a fresh modern edge. The earthier tones ground the modern design of the shoes giving the collection a seasonal feel.
---
Stylish Autumn Winter looks for children
Boys and girls from two years to tweens can find all their autumn essentials with Centrepoint Autumn Winter 2017 Collection.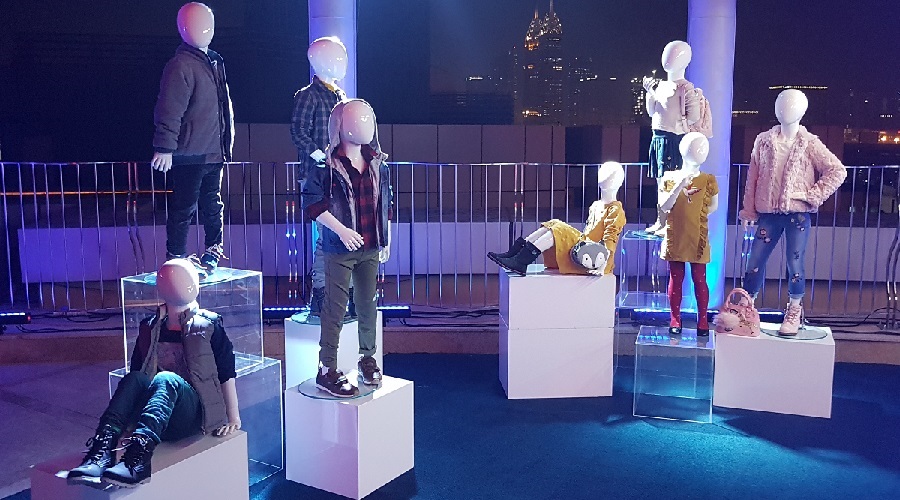 There are collections to appeal to girls of all ages from Preppy Street and Floral Dreams to Hello Kitty and Barbie for younger fans. Whilst Babyshop has boys covered with their Urban Geek, Grunge Rewind and Midtown Manhattan ranges.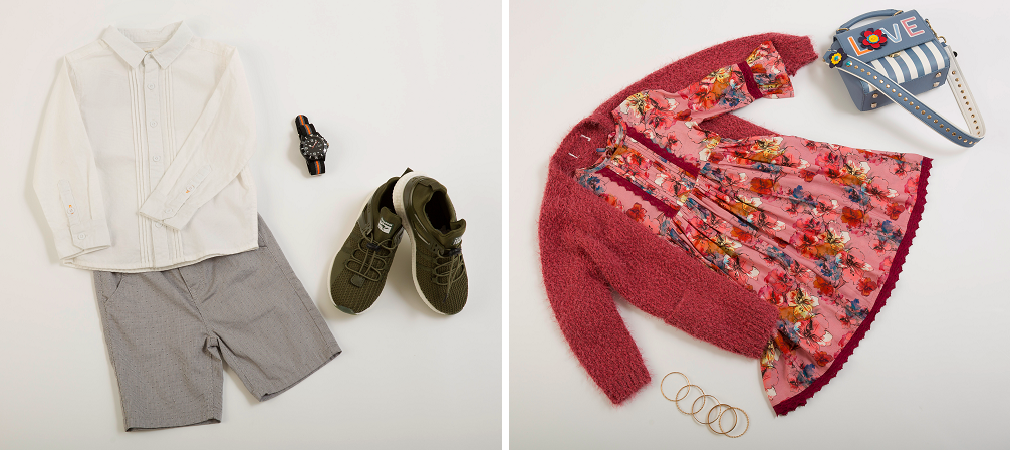 For tween boys between 8-14 years, the Underground collection is a smartened-up take on punk with tartans, photo-print and traces of metallic that also offer a dose of futurism.
Whether in school or prepping for the season's festivities, elevate kids' style and finish off their new outfits by dressing them in this season's trendiest shoes from Shoe Mart. The new selection features classic designs with twists, colour blocking and soft urban palettes to achieve the look – be it retro geek or sophisticated chic.
---
Lifestyle
Lifestyle has a wide range of new accessories to accompany every new fashion look. With new launches from Charlotte Reid and Fiorelli – those coveting a new bag will be delighted with the range of designs from prints, through to monochrome in an assortment of flattering shades.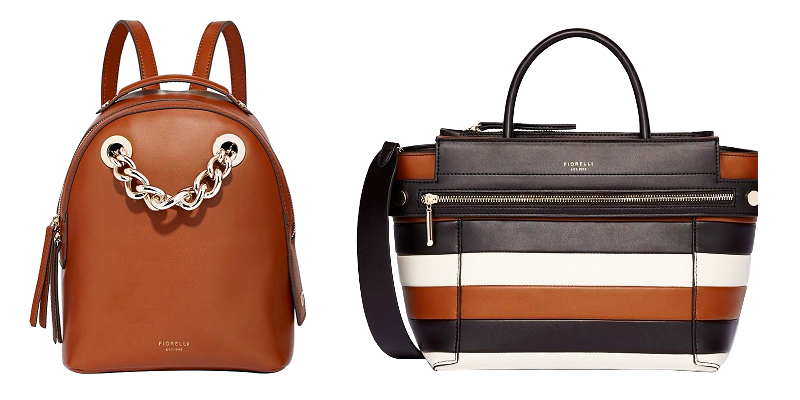 For the beauty fans, Centrepoint will be stocking two new haircare brands -Bedhead and Big Sexy Hair– just in time for those late-night parties! Whilst for make-up, this season offers the paradox of glossy lip prints and nude lip mattes – so something for every occasion! With color correcting palettes, also a focus in-store and new exotic fragrances from Heart & Home, Apsley and Millefiori Milano.

Finally, for those looking to give their homes a seasonal revamp – there will be a range of home accessories available including the launch of a new brand V1969, whilst younger shoppers can get their hands on a wide range of funky and themed stationery and merchandise.
---