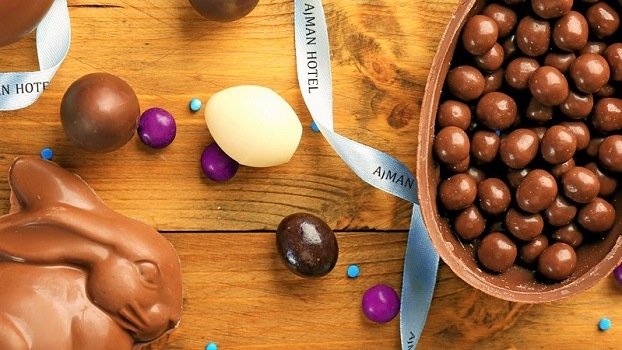 Celebrate Easter at Ajman Hotel; a fantastic party crafted for all family members on Sunday 1st April, with a unique full-day program in our lush gardens!
Easter Kids Activities
Starting at 11 am, our bunny mascot will be present to amuse the kids with special activities, such as Eggs Painting and Easter games in the garden. An exciting Chocolate Eggs Hunting will follow at 12 noon, where all the kids will gather to search for the hidden treasures! The kids' entertainment will continue with face painting activities all afternoon.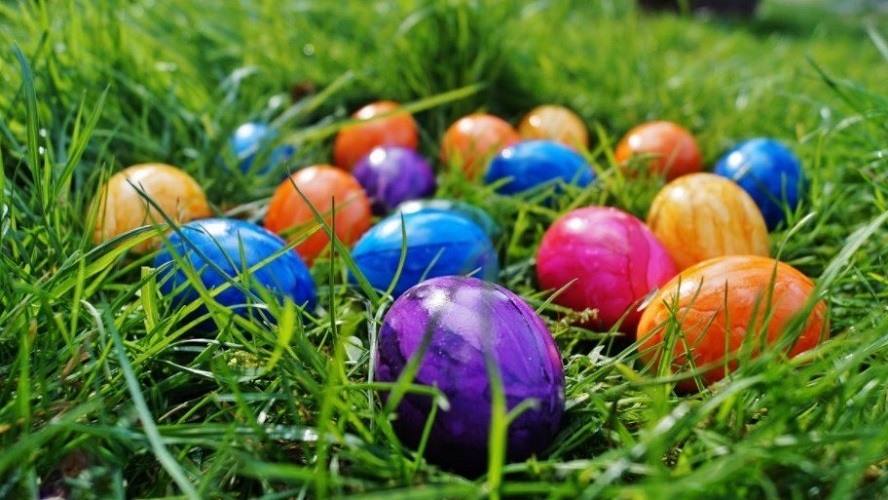 ---
Easter Brunch at Café Naseem
The celebration will be enhanced with a special outdoor brunch presenting famous Easter dishes on the buffet and plenty of live stations for an authentic dining experience. Our Head Chef will unveil an array of chocolate surprises with a unique dessert buffet for the occasion!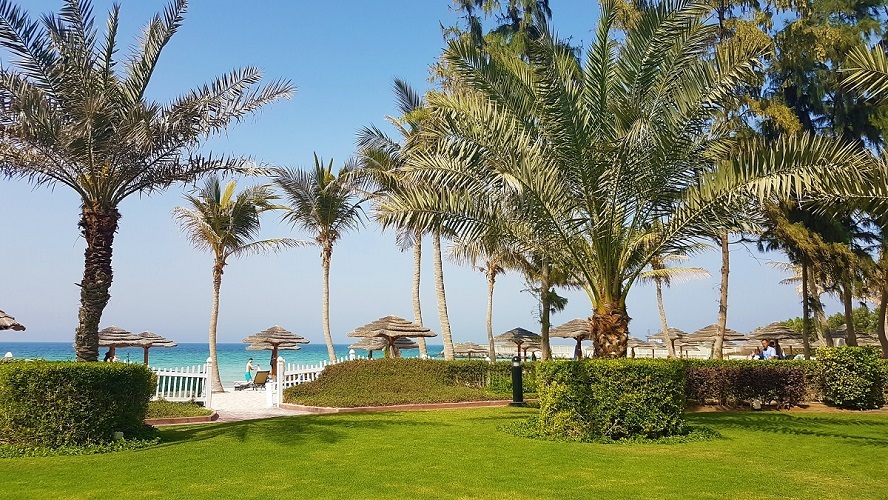 Moreover, our new resident live band will keep the atmosphere laid back, playing his best tunes for a delectable afternoon enjoying the sea-view under the shadow of the palm trees. The perfect afternoon will be completed with access to one of the most beautiful white-sandy beach in UAE, where every family member will find their own way to enjoy until the sunset!
---
Celebrate Easter at Ajman Hotel

Venue
Ajman Hotel Palm Lawn & Café Naseem
Date
Sunday 1st April
Timing
11:00 am – 12:00 pm | Easter Games
12:00 pm – 12:30 pm | Eggs Hunting
01:00 pm – 04:00 pm | Easter Brunch with live music
Walk-in guests
AED 50 per kid
In-house guests
Free participation
Brunch guests
Free participation
Brunch prices
(VAT included)
AED 185 | Brunch with soft beverages
AED 210 | Brunch with selected house beverages
AED 250 | Beach & Brunch with soft beverages


AED 290 | Beach & Brunch with selected house beverages

Reservation(s)
+971 6 714 5582
fboffice@hotelajman.com
www.hotelajman.com/offers
---
About Ajman Hotel
All 168 rooms and 14 suites of the Ajman Hotel overlook the clear blue waters of the Arabian Gulf. The spacious rooms and suites are well-appointed with modern Arabic décor. The hotel features ten food and beverage outlets and extensive leisure facilities. Ajman Hotel sits on one of the most beautiful white-sand beaches in the UAE.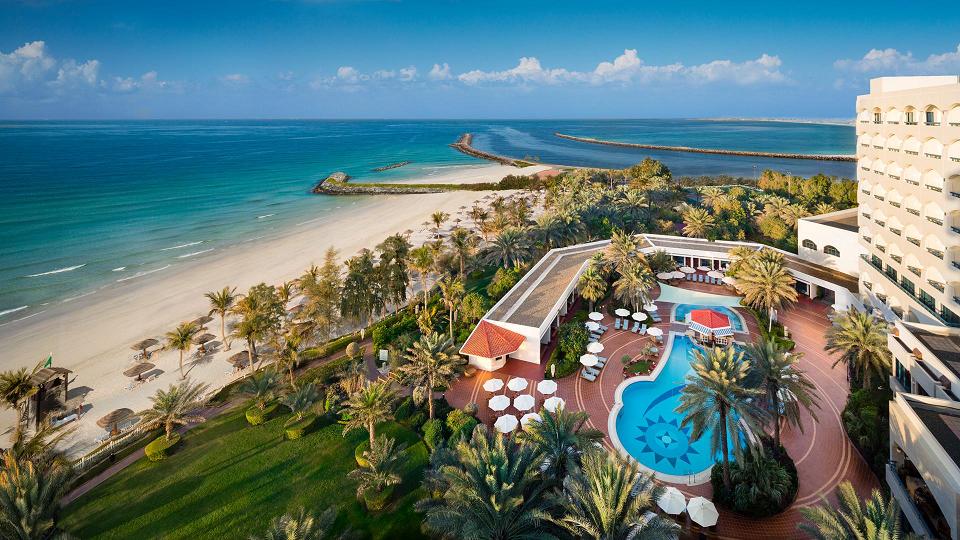 A large swimming pool and a designated kids pool, as well as jet skiing, windsurfing and sailing offer something for everyone. www.hotelajman.com
---
About Smart Hospitality Solutions
Smart Hospitality Solutions FZ LLC (SHS) is a specialist in hotel and resort management company poised to be an industry innovator and game changer in hospitality management. The founders of SHS are industry veterans with 100 years of combined experience and have successfully opened and operated over 200 hotels across the world with internationally recognized brands. The SHS portfolio encompasses three distinct brands: Blazon, Contempera, and a wellness brand Softouch Hotels.
---
About Blazon Hotels
The upscale luxury brand offers a fully customizable experience that creates flexible services around the clock for affluent travelers. At the core of Blazon is an offering to enrich the customer's experience with an operating philosophy centralized around the expertise and personal attention of the quintessential hotel concierge. Blazon delivers expertise in skills that serve the guests by providing a tailor-made menu of services and choices whenever and wherever demanded.
---
For more information please contact Ms Carole Borie – Marketing & Public Relations Manager | carole.borie@hotelajman.com or +971 6 714 5519
---