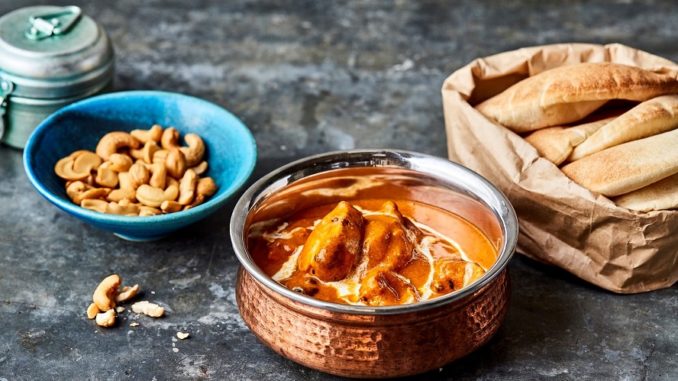 During the holy month, embrace the Sikka Café Ramadan spirit at City Walk as guests are invited to break their fast with the traditional iftar buffet and à la carte suhoor menu, and enjoy a memorable get together with friends and family from sunset to sunrise.
The lavish iftar buffet (see below menu) features a wide variety of appetising starters, cold and hot mezze, main courses including the restaurant's signature lamb machboos and shrimp salona, as well as a selection of traditional desserts including the popular and delicious legaimat and other Ramadan themed beverages.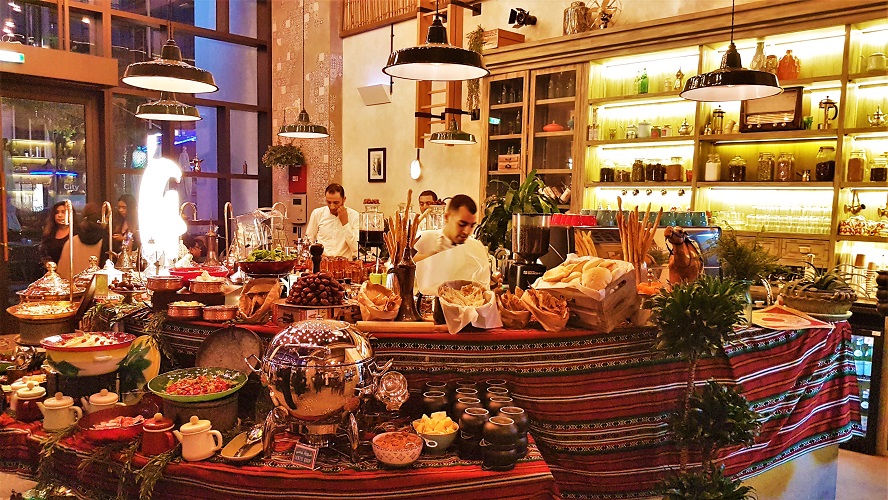 At its convenient location in City Walk, the restaurant hosts an Arabian-style tent in the outdoor seating area throughout the month, offering the ideal venue to experience the quintessential Ramadan ambience and enjoy a mouth-watering repast with friends and family.
In addition, the newly launched Sikka Café at La Mer, provides guests with an alternative way to break their fast, with its special à la carte Iftar menu that combines flavours and favourites from Emirati, Mediterranean and International cuisines.
Sikka Café Ramadan Spirit – City Walk

Venue
Sikka Café, City Walk
Available
Daily throughout the month of Ramadan
Timing
Iftar – Sunset until 9:30pm
Sohour – 10:30pm until 1:00am
Price
Iftar – AED 129 per person
Sohour – A la carte menu
Reservations
T. +971 4 385 6524
---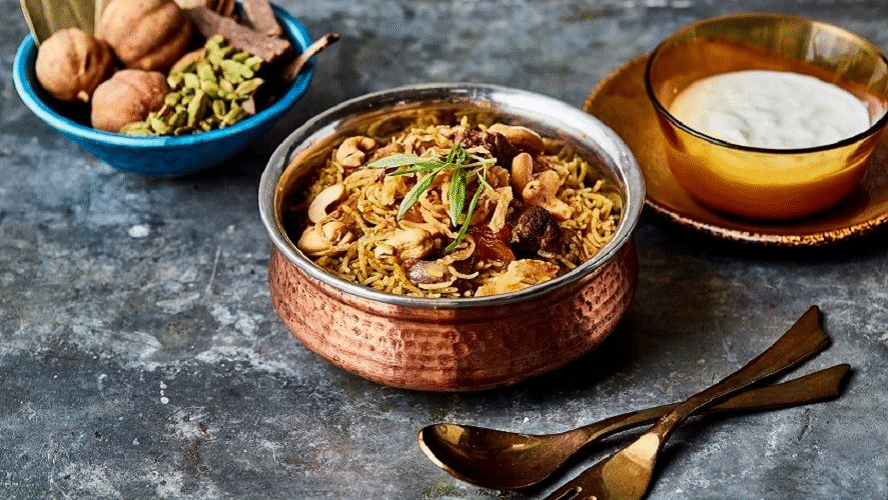 Sikka Café Iftar Buffet – City Walk

STARTERS
Lentil Soup, Cucumber Yogurt, Olives & Pickles, Tahina Sauce, Lemon Wedges, Crispy Bread, Raita
COLD MEZZE
Hummus, Moutabel, Beetroot Salad, Tabbouleh
HOT MEZZE
Falafel, Mixed Sambousek, Onion Pakoda, Chicken Liver
MAIN COURSES
Butter Chicken, Lamb Ouzi, Shrimp Salona, Vegetable Biryani, Chicken & Lamb Kebab, Samaka Hara, Harees
DESSERTS
Legaimat, Baklawa, Fresh Fruits, Ramadan beverages
---
About Sikka Café
Sikka Café showcases the mélange of local, Indian and Persian cuisines, embracing flavours that Emiratis have appreciated for over 100 years. Crafted to complement our famous karak tea, the menu focuses on balanced combinations – with a hat-tip to the rich cultural history of Dubai.
Sikka Café's roots and aspirations are evident in its name; meaning alleyway in Arabic, the dining destination is Emirati yet eclectic in its inspiration. Set in the tranquil enclaves of City Walk, the urban living destination in the city's vibrant downtown district, it brings together the diverse eras, aromas, flavours and customs that has defined the city in a streetscape that buzzes with energy and activity.
---