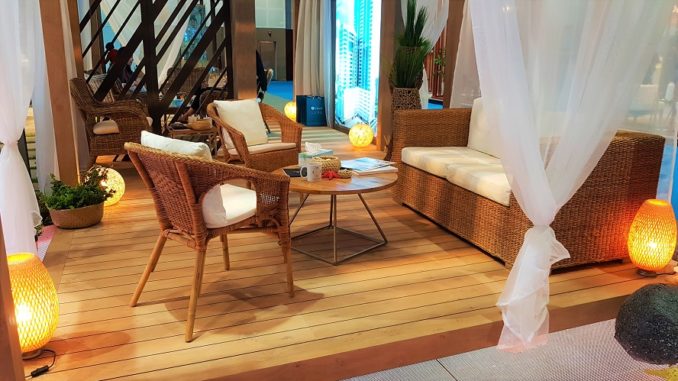 ---
Al Thuriah Group, one of the leading real estate developers in the United Arab Emirates, unveiled one of its latest projects, La Mer Tower Sharjah, during Cityscape Global 2018 at the Dubai World Trade Center.
---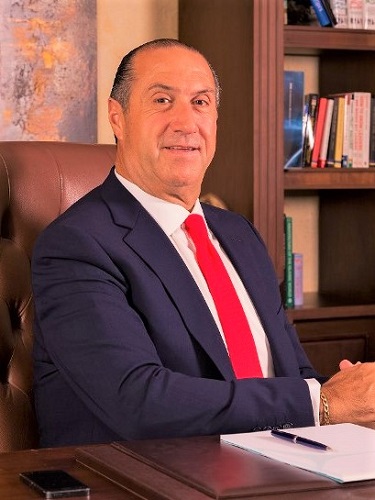 Raymond Khouzami, CEO of Al Thuriah Group said,
La Mer Tower Sharjah is distinguished by its unique location on Al Mamzar Beach between Sharjah and Dubai.

The tower is just a few steps away from the sea, separated only by Al Mamzar Beach road.

The design of this tower is a new architectural landmark that stands out from the tower designs in the city of Sharjah and takes into consideration the strategic location between Sharjah and Dubai.

Therefore, the design is inspired by Sharjah's heritage and culture, and Dubai's high towers and commercial and economic trends, as well as the beach of the Arabian Gulf and golden sands that surround the tower.
---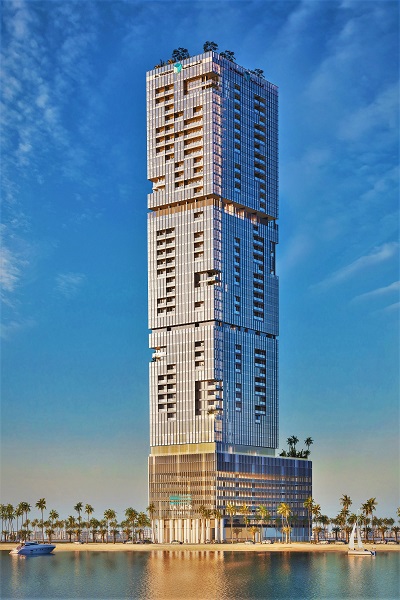 With 45 floors and 150-meter high, La Mer Tower Sharjah offers a panoramic 360-degree view of the sea and the entrances of the cities of both Sharjah and Dubai.
The tower is only a few minutes away from Dubai International Airport and other facilities such as schools, hospitals, and commercial complexes. The tower is worth an investment of AED 350 million.
La Mer Tower Sharjah consists of 350 apartments, ranging from 1 to 3 bedrooms, duplex apartments, offices and commercial shops, as well as 7 floors of parking spaces. The tower is designed with two independent entrances, one dedicated to the residents and another leading to the offices.
To enhance the customer's experience, the tower offers two swimming pools (for adults and kids) and two health clubs (one for females and one for males) and 24-hour security.
The tower is located in a quiet area near the sea which makes it ideal for those who seek ease and tranquility after a long day at work.
For those wishing to acquire, all apartments and shops are offered for sale under freehold, in harmony with the laws and regulations enforced in the Emirate of Sharjah.
---
Mr Khouzami expects the completion of the tower in a very short time as all official documents are already obtained. Al Thuriah has developed and implemented an integrated workflow process which puts the customer needs first by providing a single point of contact for any property requirements and enforcing the personal relationship between its staff and the client.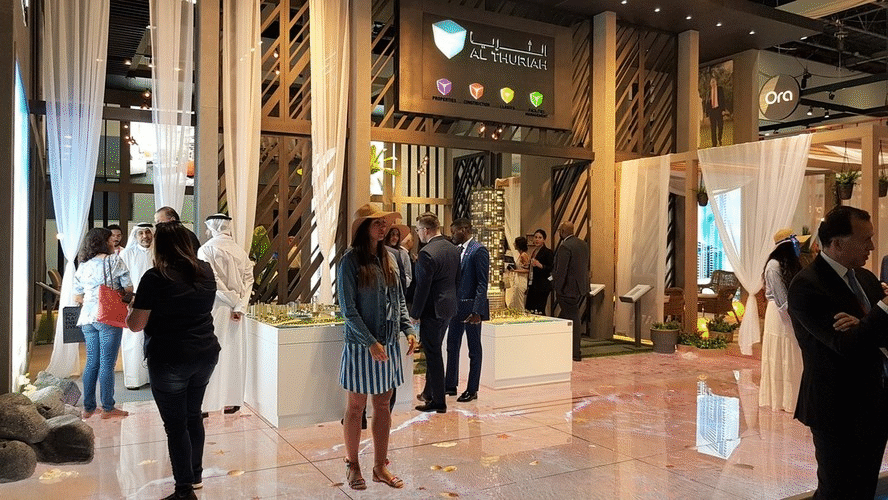 The Group has its operations organized into four separate units: " Al Thuriah Properties", "Al Thuriah Constructions", "Al Thuriah Leasing" and "Al Thuriah Facilities Management". These companies work in a homogeneous yet independent manner, thus delivering the 360 approach to the property industry.
---