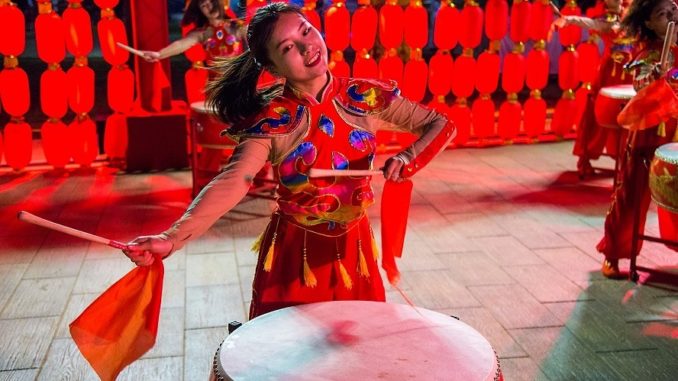 ---
The four-day long celebrations for the Chinese New Year are off to a glorious start with kids and adults enjoying its various activities and events at Global Village, the world's leading multicultural Festival Park and the region's first family destination for culture, shopping, and entertainment.
The Chinese New Year began Tuesday, 5th February, and Global Village welcomed it with a series of activations and events for kids at its Celebration Walk. These included traditional decorations, interactive handcrafts, ethnic shows and mascots. Special Chinese-themed decorations include a 10m x 3m wall, fully decorated with lit up Chinese lanterns, a photo opportunity with Chinese uniforms for guests and a number of live handicrafts and artefacts.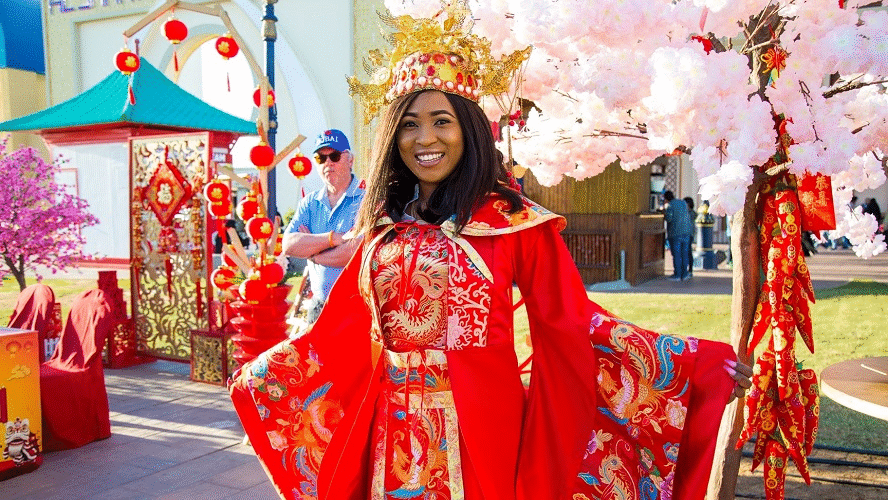 A lion dance and a Chinese drumming show as well as a dramatic face change show are creating a vibrant ambiance at Celebration Walk. Inflatable Chinese mascots are very popular amongst guests to take memorable pictures with. All through the day, guests can interact with Chinese artefact artists who exhibit their skills at Chinese paper fan drawing, opera masks painting, making fortune bracelets, as well as creative and unique figures from palm tree leaves and steel.
For the four-day celebration period, guests are not only being entertained but also gain a deeper understanding of Chinese culture while kids are learning about traditional crafts as well.
View also
---
Bader Anwahi – Global Village CEO

Bader Anwahi, Chief Executive Officer of Global Village, said: "Global Village is an integral part of Dubai's strategic Tourism Vision 2020 and is playing a significant role in attracting more than 2 million Chinese visitors a year as envisioned by HH Sheikh Mohammed Bin Rashid Al Maktoum. Additionally, we support the Hala China initiative, that aims to attract Chinese visitors to the UAE through a series of initiatives and events.

Our mix of events and activities seeks to deepen the understanding and appreciation of the age-old Chinese culture among our guests. We continue to showcase the best of the world and China is acknowledged to have one of the richest cultures which we can learn from. Needless to say, our guests are enjoying this immersion into Chinese culture like never before."
---
Season 23 welcomes guests and offers unique shopping experiences, cultural performances, entertainment events and surprises every day until 6th April 2018. Global Village is open from 4 pm to 12 am from Saturday to Wednesday and from 4 pm to 1 pm on Thursdays, Fridays and public holidays. On Mondays, it is dedicated to families and women only.
---