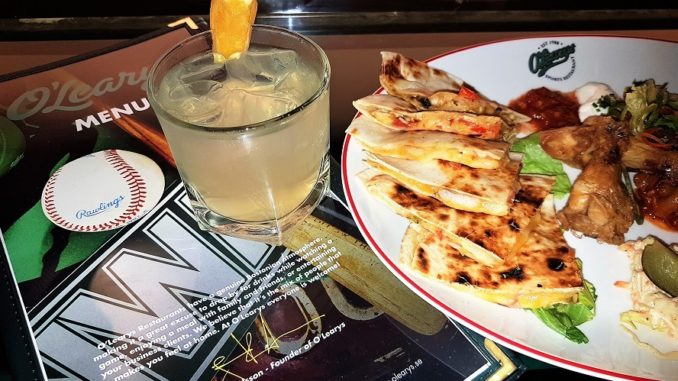 ---
Dubai welcomes a brand new sports restaurant to its cityscape as of 25th September 2019. Located in the heart of Old Dubai, O'Learys Dubai Creek offers patrons great food and beverage deals throughout the week. Inspired by its Bostonian heritage, the bar boasts various television screens making it a hub for sporting fans to catch their favorite game whilst enjoying an authentic menu of American Classics like onions rings, jalapeno poppers, quesadilla, chicken wings, hamburgers and more.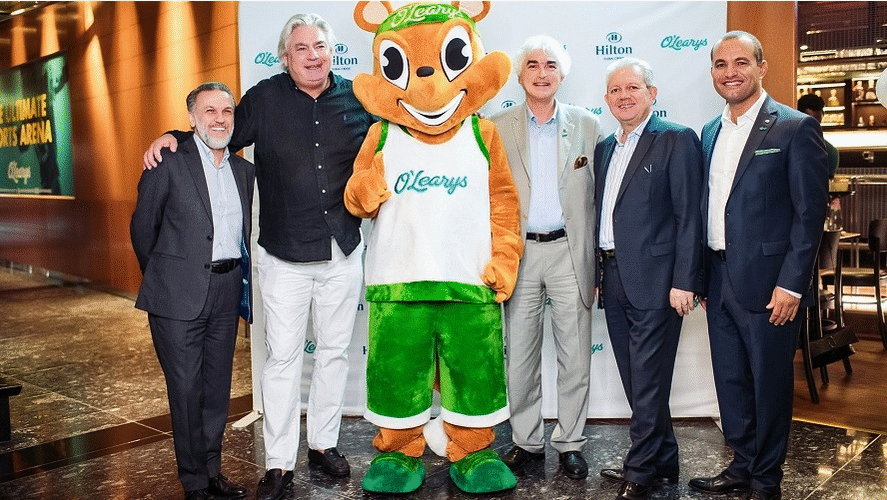 Occupying a prime spot at Hilton Dubai Creek, O'Learys, will be the ideal spot to watch a game, share a meal with family or catch up with colleagues and friends over drinks. Focusing on "Eatertainment" the brand will offer its customers the ideal blend of great food and entertainment and give guests the feeling of being right at home in their "second living room".
---
Andreas Searty, Cluster General Manager, Hilton Dubai Jumeirah, Hilton Dubai The Walk and Hilton Dubai Creek, commented, "We are excited to have such a well-known brand open in Dubai Creek. The idea is to make guests feel like they are right at home and give them a taste of American classics. We are confident O'Learys will see great success and we can't wait to welcome our guests at Hilton Dubai Creek."
---
The 1668 square feet restaurant and bar is set to become a popular venue with an appetizing menu of classic burgers, signature buffalo wings, cheesy quesadillas, ribs, nachos and desserts complemented by an extensive selection of drinks and soft beverages.
For followers of the 'big game', a host of global sporting events await patrons of the soon to open restaurant, with an impressive collection of 15, 55 and 65-inch television screens. The O'Learys interior design brings the classic Boston neighborhood-gathering place to cities all over the world. O'Learys will offer a warm and welcoming atmosphere with a story-telling décor that covers the biggest moments of Boston's sport history, with TV screens showing great sporting events at all hours. The brand new O'Learys will also feature a dedicated private dining area for special events and occasions. Kids can celebrate their birthday party with O'Learys' very own mascot, Larry, the friendly fox, who can brighten up any room with his smile.
---
"We are thrilled to be opening an O'Learys restaurant in the beautiful Hilton Dubai Creek. It's our fourth O'Learys restaurant in the region and the first, of hopefully many, together with the Hilton chain. We look forward to give the guests a glimpse of the Boston sports heritage and to serve them some great classic American and Tex-Mex food.", says Kenneth Lorentzen, CEO of O'Learys.
---
O'Learys was founded by Jonas Reinholdsson, a Swedish restaurateur who worked on the island of Nantucket, located south of Boston, Massachusetts, in the mid-1980s. He was inspired by Bostonian restaurants where people came to watch games and share their passion for sports, which he subsequently brought back to Sweden where he founded the first O'Learys in 1988 in Gothenburg.
Named after his wife, Anne O'Leary, it was an immediate success, becoming a preferred casual dining venue for the community, visiting tourists and both local and international sports and entertainment celebrities.
For more information, please visit olearys.ae/dubaicreek
---