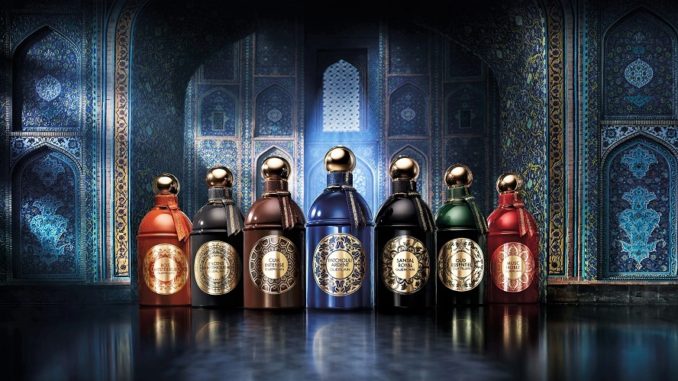 ---
Patchouli Ardent Guerlain fragrance
First launched in 2014 with Santal Royal, Les Absolus d'Orient's homage to the olfactory treasures of the East now continues with a new voyage of discovery inspired by patchouli; Patchouli Ardent Guerlain, one of the perfume's most beautiful and evocative raw materials from the East.
Blending ancestral tradition with modernity, the collection sees the Guerlain Perfumer submit his knowledge and timeless signature style to inspiration from the homeland of perfume, where olfactory gems abound.
---
A new sensorial voyage created by a passionate perfumer explorer
As an ode to patchouli, this latest creation spotlights that most noble of ingredients, whose sensual plumes of fragrance have long billowed across borders, to conquer and enchant the world. As the star of Patchouli Ardent, patchouli joins Guerlain's inimitable signature to create a bold and bright fragrance that intoxicates the senses.
Originating in Southeast Asia, patchouli was first introduced to Europe during the 17th century. Its dried leaves which radiate a heady, wooded, deeply faceted scent were used for potpourris and to protect fabrics on their route from the East to the old continent.
Synonymous with exoticism, like an open door to the ancient Orient and its mysteries, over time patchouli became a symbol of extreme refinement and the fragrant hallmark of the hippy generation. Not to mention a peerless ingredient within modern perfume, offering incomparable depth and sensuality to feminine and masculine blends alike. At Guerlain, you'll find it alongside the aromatic notes of Héritage's richly wooded signature as well as within the legendary Mitsouko chypre fragrance.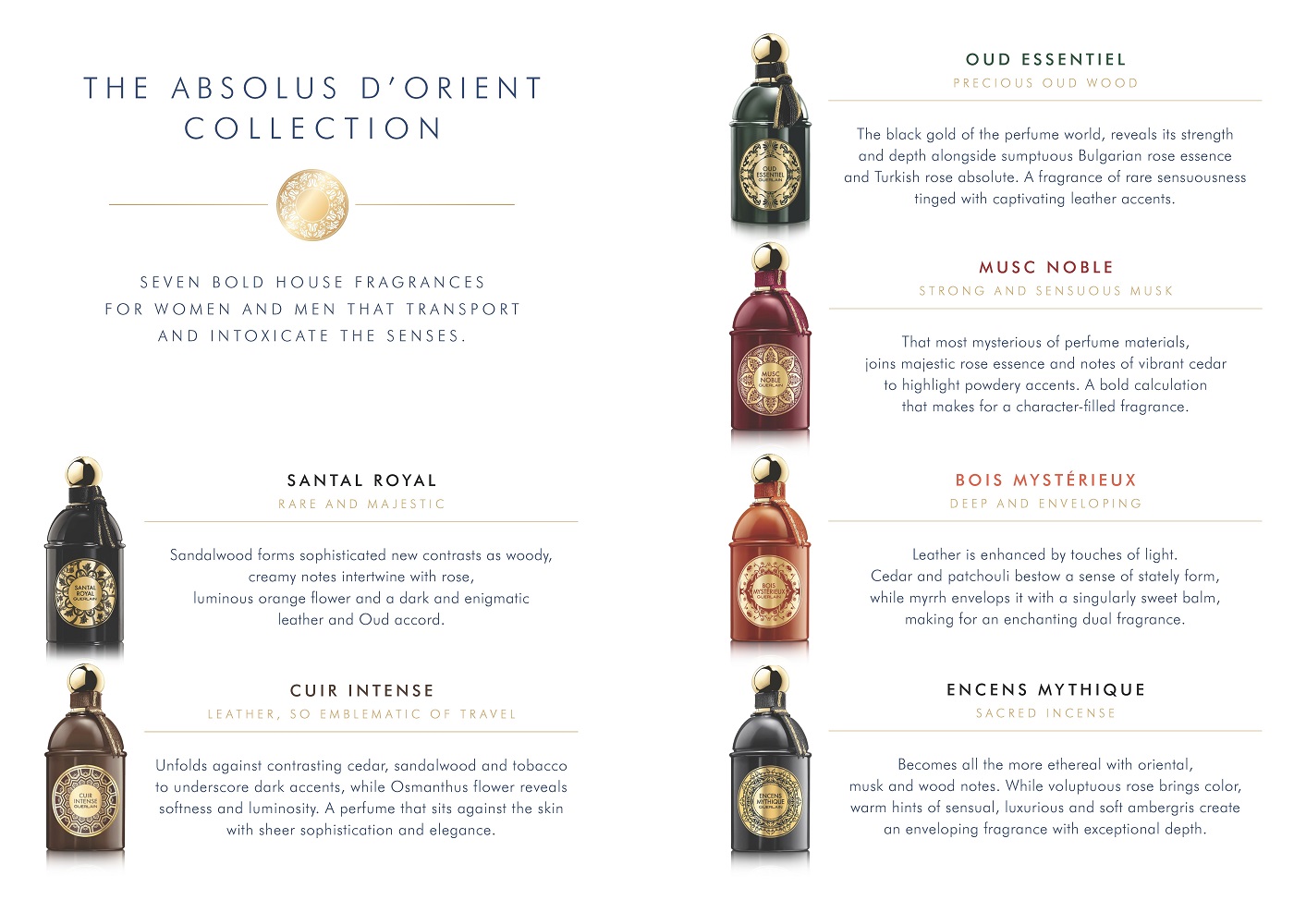 ---
Patchouli Ardent Guerlain: a spotlight on patchouli
Composed by Guerlain's Perfumer Thierry Wasser, Patchouli Ardent offers an exceptional take on patchouli, one that goes against all its traditional associations with dark woody tones.
Here patchouli radiates from the heart of the fragrance to showcase its brightest facets. A woody, floral perfume, this fragrance's complexity reveals itself over several hours, settling its blazing notes of spicy pink pepper, intense black pepper and a soft fruity green and subtle note of fig onto the skin. Together, at the heart of the scent, patchouli and rose, the emblematic flower of oriental fragrance, enhance each other to create a sensual, captivating duo. Meanwhile, deep woody accents stretch into a leather-musk accord that makes for an intensely bold, yet majestic fragrance.
As for Guerlain's signature bottle inspired by the legendary Bee Bottle of 1853, it comes dressed in a sumptuous bold blue lacquer. In elegant contrast with the gold details across the bottle, the shade sets off the beauty of the rounded cap, ribbon and label complete with arabesque design sourced from the House's heritage.
For more information, please visit guerlain.com
---