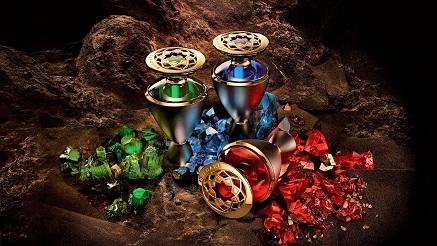 ---
Bvlgari presents Le Gemme Reali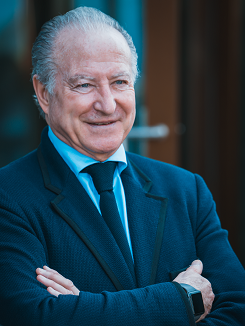 Fragrances as jewels, set as stones. I constructed this trilogy around the sapphire, emerald and ruby, inspired by the way Bulgari cuts and polishes them.

It was a case of creating a strong emotion with a few words, as in a poem, and to express the intensity of their color – blue, green or red – with the boldness which is anything but Baroque, and the modernity that brings Bulgari to life as a jeweler.

I blended the ingredients to echo the work of the Maison's master goldsmiths who flawlessly set the stones in gold. They seem to float.

I wanted to recreate this apparent simplicity with excellent quality products and through the color and the individual vital force it symbolizes.

The intensity of the stones in Le Gemme Reali is softened by the cabochon cut, very emblematic of Bulgari which, thanks to its perfect femininity, tempers the most extravagant volumes.

Alberto Morillas, Master Perfumer
---
---
A Legendary Muse
In a magnificent city nestled on this fascinating itinerary reigned Empress Theodora, a woman of superior beauty and intelligence, whose allure inspired Bulgari Le Gemme Reali and their charismatic and opulent soul.
Named Constantinople in 324 – the New Rome or "the queen of all cities" – thrived in its extravagant splendor and melting pot of cultures, on the shores of the Golden Horn and the Bosporus, where the Black Sea and the Mediterranean meet. In this magical setting, in the 6th century, Empress Theodora reigned in all her glory at the side of her husband Justinian, the 17th Roman emperor.
Curious, knowledgeable and ahead of her time, Theodora is one of those historical divas that Bulgari admires so deeply and to whom it has always dedicated its collections. The most powerful woman of her times, she possessed the two key qualities so important to Roman tradition: courage and ambition. With Le Gemme Reali, Bulgari pays tribute to the woman whose aura and personality equaled the magnificence of her reign. In a mosaic portrait in Ravenna, Theodora is decked out in imperial purple, her tiara sparkling with a trio of precious stones – sapphire, emerald and ruby – that only Byzantine emperors could wear.
Find out more how this Master Perfumer created a strong Bvlgari emotion with few words…
---
Other Bvlgari Resort Dubai News
---