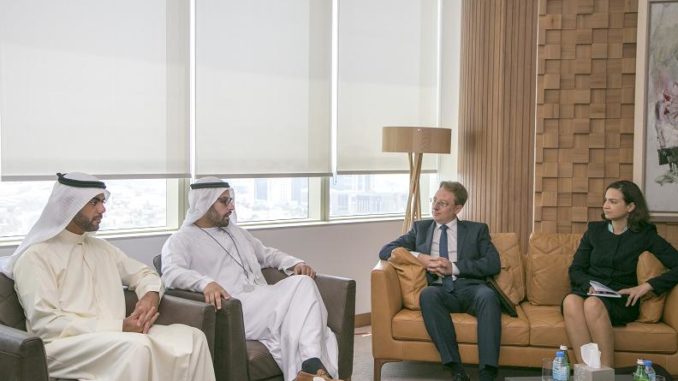 French Ambassador to UAE welcomed by senior management of Abu Dhabi Tourism & Culture Authority
The French Ambassador to the UAE, HE Ludovic Pouille, met Monday, July 3rd, with the Chairman, and Director General of Abu Dhabi Tourism & Culture Authority (TCA Abu Dhabi) at TCA's Abu Dhabi headquarters for informal discussions on extending bilateral ties between the UAE and France.
France is currently the emirate's 4th largest European source market, welcoming in 2016 some 65,000 hotel guests, an increase of 9% on the previous year, generating 226,000 guest nights. These figures are expected to markedly improve with the opening of Louvre Abu Dhabi later this year, one of the highest levels of cultural cooperation ever between two sovereign countries.
Relations between France and the UAE were further strengthened in December last year when Abu Dhabi hosted the Safeguarding Endangered Cultural Heritage Conference attended by presidents, Heads of State and senior dignitaries from more than 40 countries.
The global conference was a partnership between the two counties and concluded with the ratification and adoption of the Abu Dhabi Declaration to establish an international fund for the protection of endangered cultural heritage and the establishment of an international network of safe havens for the protection of cultural property at risk.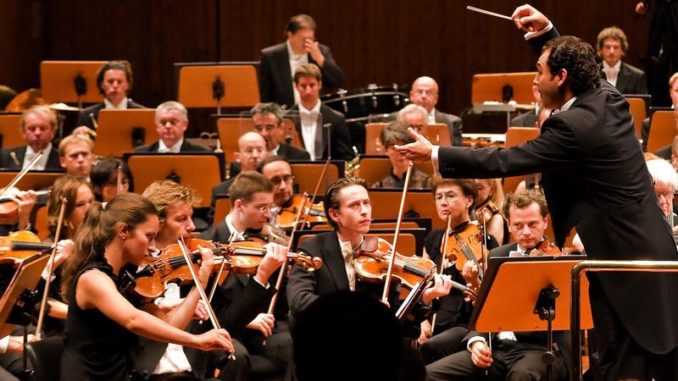 Other cultural initiatives developed and delivered in partnership with French entities this year include the hosting of the Orchestre National du Capitole de Toulouse for the Abu Dhabi Classics music program, and a series of activities across the emirate as part of the Emirati-French Cultural Program.
---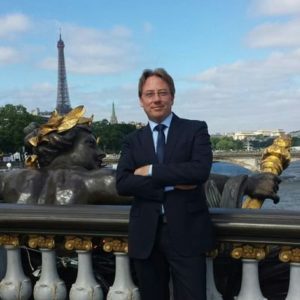 HE Ludovic POUILLE
Born on 22 June 1971
Since 2 July 2017, French Ambassador to the United Arab Emirates
Since 1 September 2014, Deputy Director of the Middle East and North Africa Directorate
2010-2014 – At the French Embassy in Rabat – Deputy Head of Mission
2007-2010 – At the central administration (Middle East and North Africa Directorate) – Head of the Egypt-and Levant Department
2004-2007 – At the Permanent Mission of France to the United Nations in New York – First Secretary (responsible for Middle East and North Africa/Sanctions)
2001-2004 – At the French Consulate-General in Jerusalem – Deputy Consul (politics and press)
1997-2001 – At the central administration (Middle East and North Africa Directorate) – desk officer for Iraq and Kuwait, then Syria and Lebanon
1997 – Entered the French Foreign Ministry as a Secrétaire des Affaires étrangères (Orient section)
Visit https://ae.ambafrance.org/-English- for more information