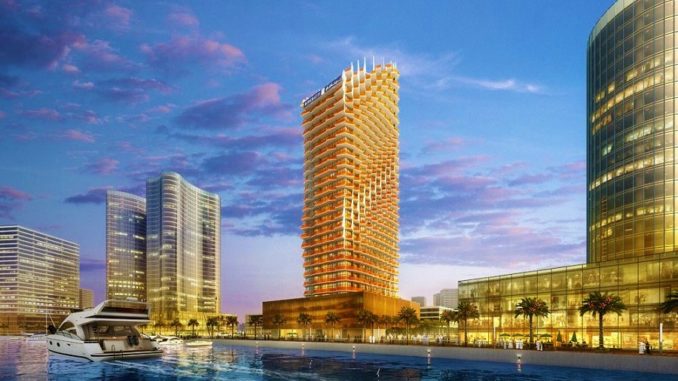 "Binghatti Developers" officially launched "Millennium Binghatti Residences'' on March 3rd. This 400 million dirhams' project is the company's first iconic building in "Business Bay".
The project, which consists of 230 different units including the studio, 1-bedroom, 2-bedroom apartments, will be completed in Q4 of 2019, before the launch of the Expo 2020.
The building offers several hotel-inspired facilities with a plethora of facilities and recreational activities which ensures an enjoyable and prestigious lifestyle. The building also features direct views on the "Dubai Water Canal" and "Dubai Skyline".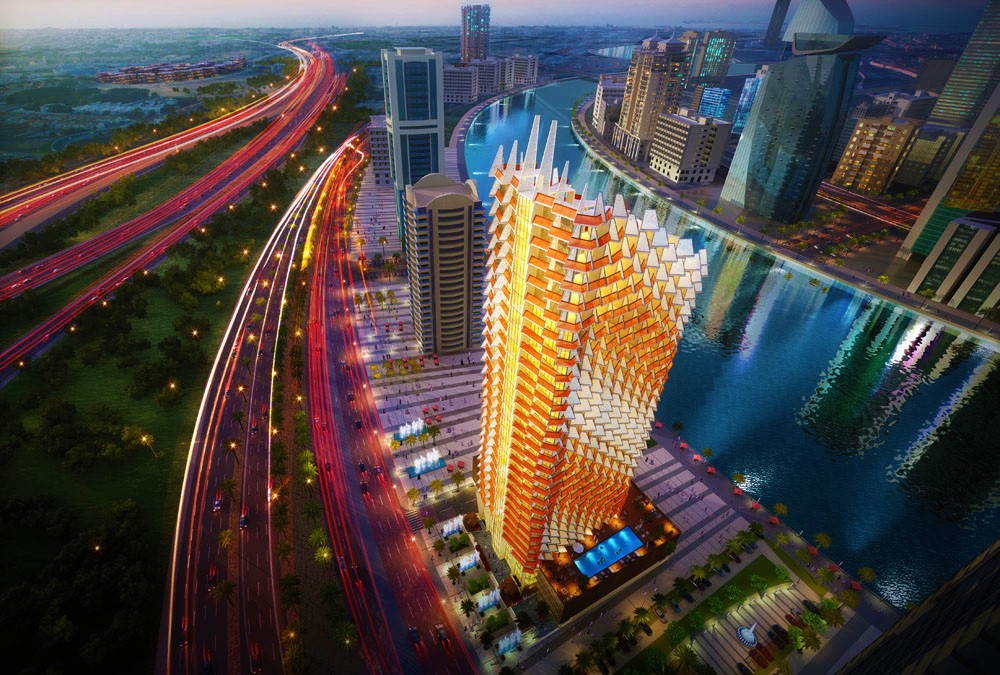 With unit prices starting at AED 625,000 – the project is expected to experience an overwhelming interest from end-users attracted to Binghatti Developers' commitment to premium quality, reasonable pricing and timely delivery of projects.
---
Groundbreaking design at prime location
The building offers premium facilities and means of comfort inspired from the international Millennium Hotels & Resorts such as premium concierge-style services, grocery on demand services, laundry services facilitation, catering services facilitation, laundry services facilitation, and many other facilities and means of comfort.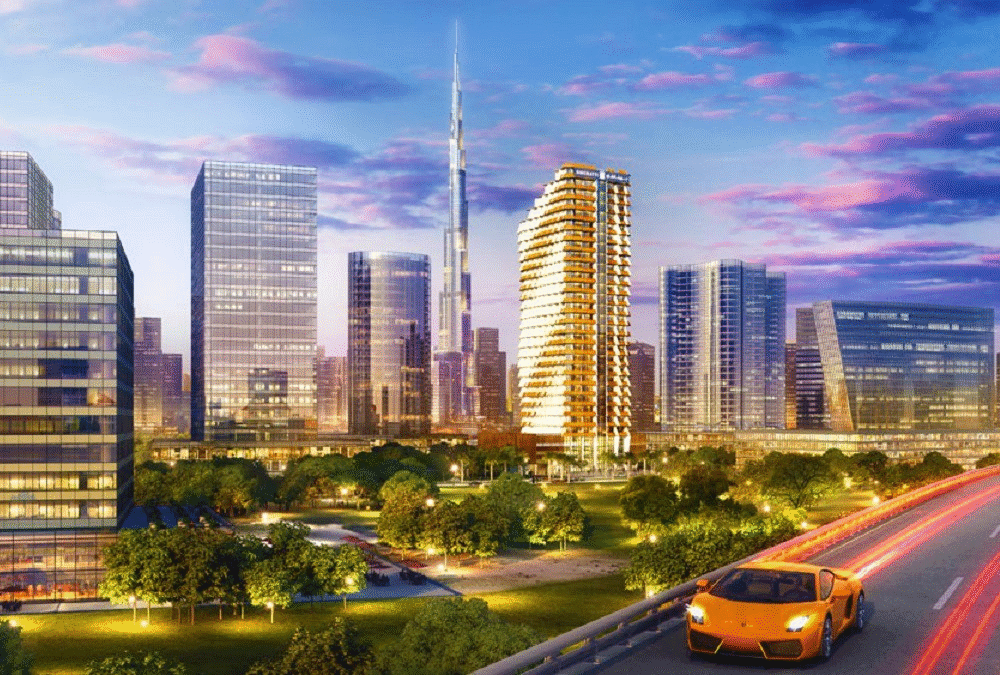 In addition to the buildings' groundbreaking design, Millennium Binghatti Residences' prime location in the rapidly growing community of Business Bay is seen as one of the main factors for the projects' success. The location also ensures that residents are just minutes away from major destinations and landmarks of the metropolis such as "Downtown Dubai', "Dubai Mall", "DIFC", "Meydan", "Dubai Creek Harbor", "Dubai International Airport", "Kite Beach", "Mall of the Emirates", "The Palm Jumeirah" and "Dubai Marina".
---
Supreme Quality and premium facilities
The lavish world class materials and uncompromised finishing throughout the building reflect the supreme quality and craftsmanship of only the most distinguished of international suppliers such as "Grohe", "Emirates Glass", "Villeroy & Boch", "Mitsubishi", "ABB", "Rheem" and "RAK Ceramics".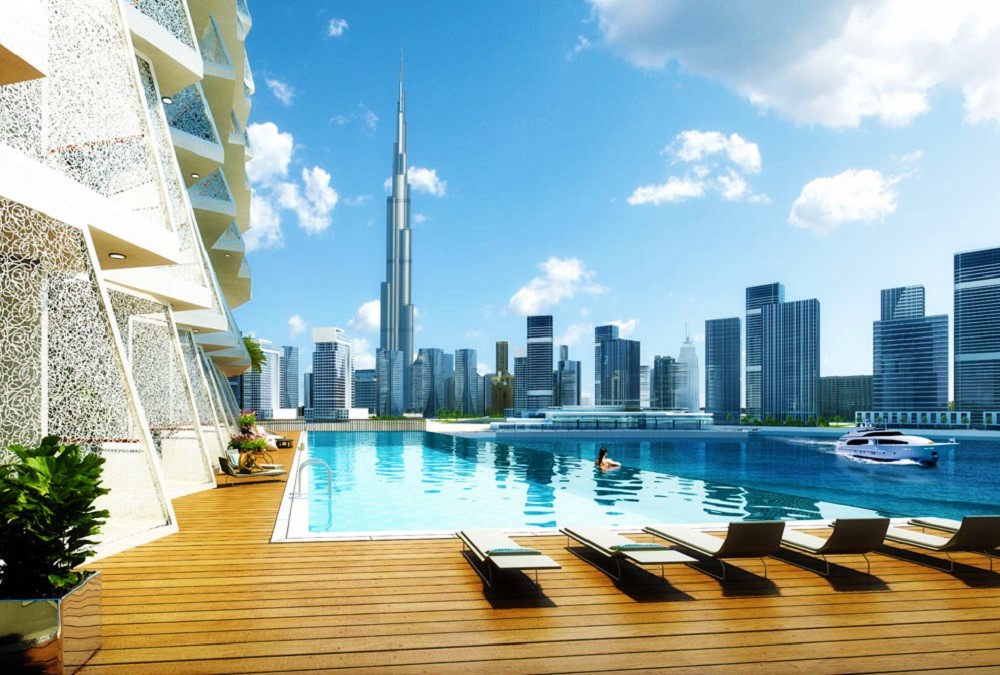 The community has recently experienced a surge of interest for its central location, master planned infrastructure, and attractive rental yields. The area is home to a variety of restaurants, schools, nurseries, parks, and shopping centers. "Business Bay" is home to progressive young professionals seeking a fast-paced and modern lifestyle within an area comprising a great number of international companies.
---
Contemporary, vibrant and dynamic architectural style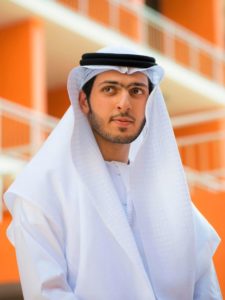 Sharing his thoughts on the project, engineer Muhammad Binghatti, CEO and Head of Architecture at "Binghatti Developers" said: "I am very pleased to launch "Millennium Binghatti Residences" which Binghatti's first project inspired from world class hotels in "Business Bay". The iconic building will prove to be a great asset for savvy investors aware of the large rental revenues and prosperity of this thriving region.
This project comprises a variety of luxurious apartments ensuring comfort and convenience for every resident. The apartments' plush interior designs and different means of comfort and recreation inspired from the luxurious "Millennium Hotels and Resorts" ensure a feeling of prestige and uniqueness to the building's residents as well as their guests".
Mr. Binghatti added: "Inspired by the Arab region's traditions, history and culture, we have been successful in developing an identifiable and branded visual identity. I am delighted that many people easily identify our contemporary, vibrant, dynamic and angular architectural style throughout the UAE.
Our hard work and dedication received many awards such as the #30 Forbes' TOP 100 Real Estate Companies in the Arab World in 2017, the Best Architecture Company Award from the Gulf Real Estate Awards in 2017, the Cityscape Awards of Emerging Markets in 2016, the Arabian Property Award in 2017 & 2018, the Real Estate Tycoon Award in 2017 from the government of Dubai and the Infrastructure & Real Estate Excellence Award in 2017".
Binghatti Developers' commitment to providing high-quality projects and setting new standards of real estate excellence in the region will enable the company to embody all the aspects of greatness and sophistication enjoyed by Dubai.
---