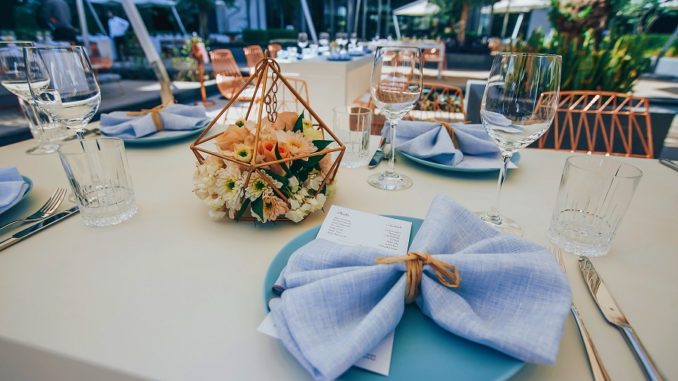 La Ville Hotel & Suites City Walk, Dubai marked its first anniversary with an afternoon of celebrations and delectable al fresco lunch in the hotel's lush courtyard on 3rd March 2018.
"This year has been one full of excitement and I'm proud to be celebrating this milestone and looking back on our achievements over the past 12 months. Our seamless integration into the City Walk community is a real success, and guest satisfaction levels are high: this is thanks to our amazing team and personalised service," said Anke Glassing, General Manager of La Ville Hotel & Suites.
[ngg_images source="galleries" container_ids="85″ display_type="photocrati-nextgen_basic_slideshow" gallery_width="700″ gallery_height="467″ cycle_effect="fade" cycle_interval="3″ show_thumbnail_link="0″ thumbnail_link_text="[Show thumbnails]" slug="la-ville-turns-one" order_by="sortorder" order_direction="ASC" returns="included" maximum_entity_count="500″]
---
Developed by Meraas, the distinctive 5-star boutique property offers understated luxury with contemporary artistic twists throughout, inimitable personalised service, and amenities sure to impress.
As part of the Marriott Autograph Collection, and in line with the brand's philosophy, the hotel has an independent spirit, with unique design, distinguished guest experiences and connection to locality. Its situation within City Walk ensures visitors to La Ville Hotel & Suites are not only spoilt for choice within the hotel, but have a wealth of entertainment right on their doorstep.

City Walk is an urban community that clearly stands apart from others. It is home to international fashion labels, top-notch wellness names and art galleries, department stores and a bio-dome that recreates the enchanting world of a tropical forest, children's play zones and over fifty cafes and restaurants – including culinary delights from celebrity chefs, and the soon-to-open mega Dubai Arena.
---
"It is with great enthusiasm that I envisage what the remainder of 2018 will bring; over the course of the year, we plan to reinforce our positioning as a lifestyle destination in the heart of the city. We will strengthen our artistic ties through leveraging design and fashion connections that mirror our vision and remain true to our ethos," Glassing continued.

La Ville Hotel & Suites' closeness to art and fashion will be underlined through 2018 with the launch of its 'Mark', a defining characteristic of every Autograph Collection property that differentiates it. Highlighting this association again is the hotel's 'Exactly Like Nothing Else' package that combines an overnight stay, massage and sunset beverages with a tailored personal shopping experience with one of the region's leading stylists.
Through offering cosmopolitan and social experiences to families, couples and business travellers, over the last year La Ville Hotel & Suites has established itself as a firm favourite amongst those wishing to indulge in a hospitality experience with a difference. The hotel's 77 rooms, 11 suites and 68 apartments are contemporary spaces for short- and long-term guests, and dining is a real highlight, with three restaurants, a lobby café and rooftop bar adding significantly to Dubai's culinary and nightlife scene.
---