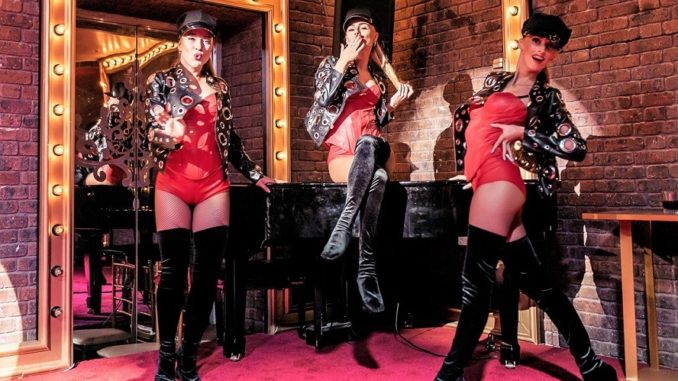 ---

The region's entertainment dining landscape will be transformed by the new arrival of Maison Rouge. A unique dining and entertainment experience located at the Conrad, Sheikh Zayed Road. Maison Rouge takes a contemporary approach to the 'Dinner and Show' concept, putting a unique spin on the traditional concept, for a dining experience that is colorful, flavorful and full of laughter.
Maison Rouge is a fusion of creative cuisine and visual performance arts, which effortlessly unravels the intimate story of the relationship between gastronomy and art. Guests are immersed in a truly sensory journey that oozes sophistication, drama and a lively party atmosphere.
---
Live performances from the venue's 15 internationals performers take place daily from 9pm and go on throughout the night. The artists wear a variety of dazzling costumes and perform various shows that take on a contemporary twist of Parisian burlesque and cabaret. The acts include live performances from a talented pianist, saxophonist, a stunning electric violinist and show-stopping dancers.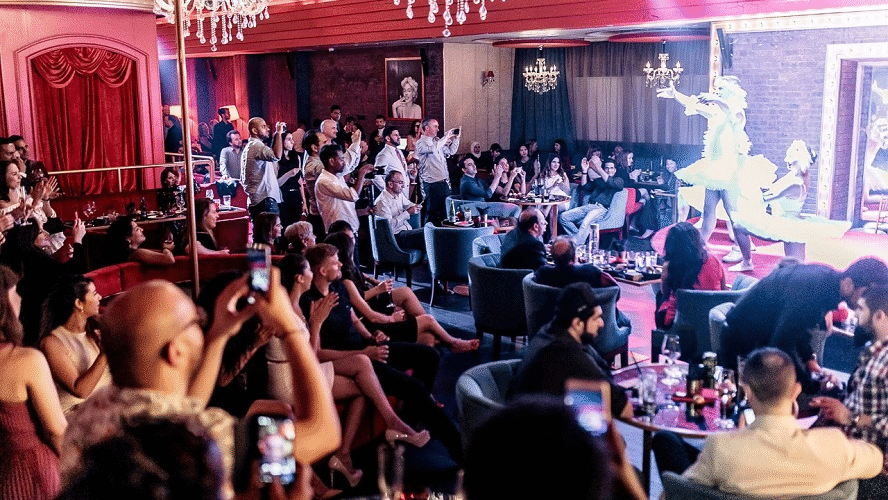 Guests will be in awe at the various acts that flit between cabaret, jazz and modern ballet. The music is high-voltage, and merges current tunes with traditional music that reflect the theme of the dance show taking place at that moment. Maison Rouge is constantly evolving as to make sure no two nights are the same.
---
The menu's concept is equally visually exciting, with drinks served in roses, displays of smoking ice and exquisite artistic creation that are almost too beautiful to eat. The kitchen is spearheaded by executive Chef Chokanov Timur. Originally Russian, Chef Chokanov has international experience in some of the finest restaurants around the globe.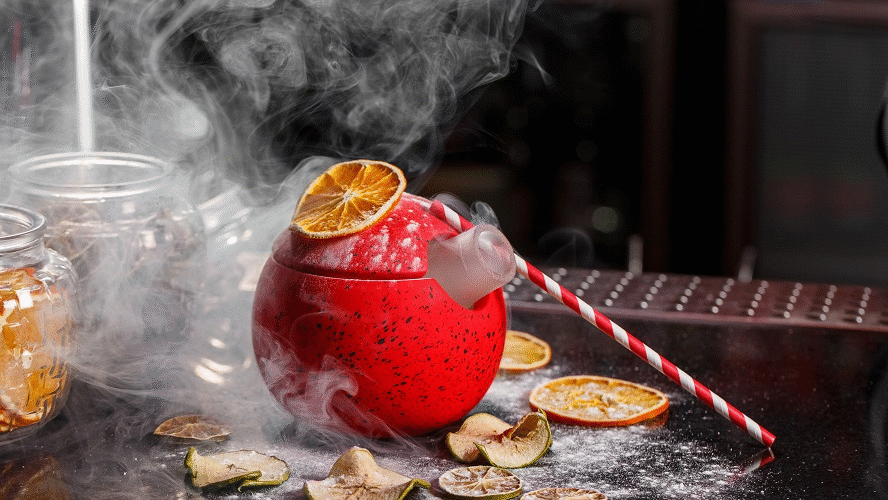 His menu offers a variety of international flavors inspired by cooking techniques taking influence from various corners of the world. The menu highlights the chef's creativity and skill through a range of mouthwatering dishes that are served with artistic flare and poetic drama.
---
The venue's concept blurs the lines of the traditional dinner and a show experience with its lively, glamorous party atmosphere, wrapped up in an intimate setting, paired with food and beverages from their carefully curated menu that are a visual rival to the performances on stage.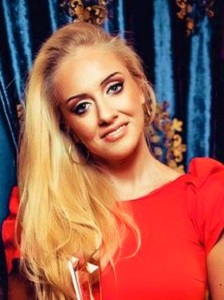 Speaking about the venue launch, co-founder Alexandra Vovchenko said:
"Maison Rouge offers a unique experience, a wide selection of distinctive fusion dishes, in a setting that has been carefully conceived to offer diners the most memorable and intimate show-stopping experiences.

As a thoroughly international and cosmopolitan city, Dubai offers us the perfect opportunity to create a concept such as Maison Rouge.

We look forward to entertaining our guests and offering Dubai a fun, yet sophisticated experience, like no other."
---
Open seven nights a week, from 8:30pm to 2:00am
For reservations: +971 4 352 8169 | reservations@maisonrouge.com
---
About Maison Rouge
Maison Rouge offers a lively dinner and show concept that is a fusion of performance arts and culinary creativity, catered towards Dubai's diverse cosmopolitan community. The venue is located at the Mezzanine level of Conrad Hotel, Sheikh Zayed Road, Dubai.
Maison Rouge offers a chic and decadent ambiance featuring luxurious red velvet décor, contemporary music from the talented DJ and show-stopping performances throughout the night. The menu offers a wide and diverse selection of dishes, artistically curated by the expert chef. Maison Rouge is the latest nightlife entertainment venue that offers a truly authentic experience that is both sophisticated and entertaining.
---