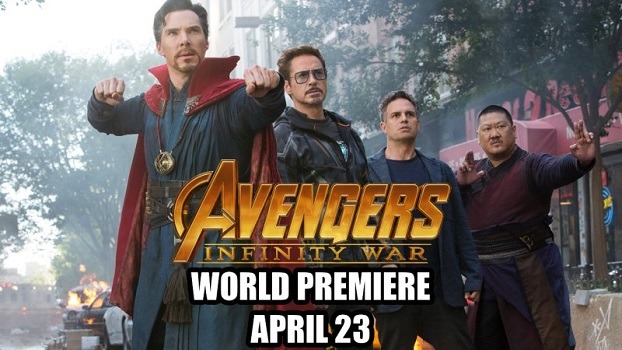 Al Ahli Holding Group and Comicave Studios Sponsor Marvel's Infinity War World Premiere
Avengers: Infinity War World Premiere will be the biggest superhero blockbuster premiere ever in Los Angeles with the majority cast of Marvel Cinematic Universe
Al Ahli Holding Group's Marvel association will also lead to a special showcase of Avengers: Infinity War Merchandise by Comicave Studios
Local UAE Marvel Fans offered a unique opportunity to attend the high profile event
Al Ahli Holding Group (AAHG), the UAE based multi-diversified international conglomerate will add an exciting dimension to one of the year's most anticipated blockbusters – Avengers: Infinity War. As part of a three-year sponsorship initiative with Marvel Entertainment, AAHG will sponsor the glitzy high-profile world red carpet premiere of the action-packed superhero film, which is being held on 23rd April in Los Angeles.
---
Its alliance with Marvel Entertainment will enable AAHG's Singapore based subsidiary, Comicave Studios, which specializes in the conceptualizing, designing, and manufacturing of high-end collectibles and mass market toys, to launch three lines of exclusive products based on Avengers: Infinity War characters at the celebrity studded event. The intricately designed products include Infinity War Go Big range of collectibles, Infinity Wars Podz, a dual storage container with figurines, and Infinity War Finger Puppets; a fun fingertip puppet for friendly fights.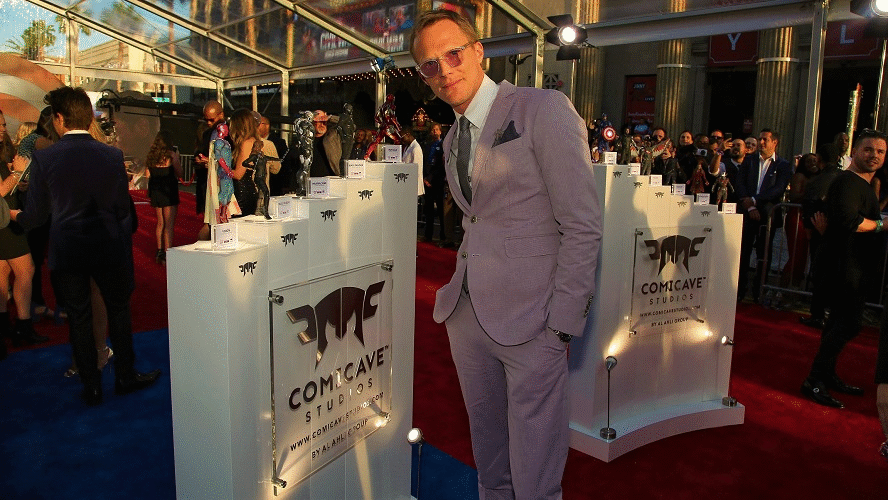 The world red carpet premiere of Avengers: Infinity War is anticipated to be the biggest superhero blockbuster premiere ever and will see the majority cast of the Marvel Cinematic Universe walking down the red carpet. Anticipated celebrities include, Robert Downey Jr., Chris Evans, Scarlett Johansson, Mark Ruffalo, Chadwick Boseman, Tom Holland, Chris Pratt, Benedict Cumberbatch, Dave Bautista, Zoe Saldana, Josh Brolin, Tom Hiddleston, Paul Bettany, Jeremey Renner, Paul Rudd, Elisabeth Olsen, Sebastian Stan, Anthony Mackie and Don Cheadle.
---
A trio of UAE Marvel fans will be joining the Infinity War World Premiere, as AAHG's subsidiaries, Dubai Outlet Mall, Gold's Gym and Comicave through a series of promotions are offering three lucky winners a once-in-a-lifetime opportunity to attend the red-carpet premiere of the movie. They will be able to mingle with the celebs, soak up the red carpet atmosphere and be one of the first people to watch the action-packed movie, as well as get a glimpse of the new merchandise.
According to Mohammed Khammas, CEO, Al Ahli Holding Group,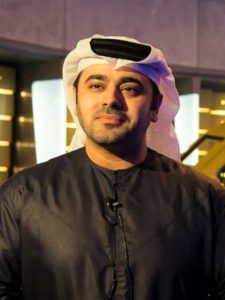 "We are delighted to be associated with this much anticipated premiere which will be attended by Hollywood's most revered celebrities.

Our involvement is not just about a superb branding opportunity and exposure – it provides the ideal platform for our new and inspired collectibles to attract genuine interest and positive endorsement.

Being so closely tied to the movie and this fabulous premiere makes their appeal and desirability amongst fans very significant, and that's important for us.

As a UAE based entity, we also wanted local Marvel fans to participate in the Hollywood experience.

Our promotions have attracted thousands of entries and we wish our three lucky winners a wonderful and memorable experience in Hollywood."
---
AAHG's LA-based subsidiary, theAudience, one of the world's largest social media publishing and influencer activation companies, will be managing Comicave Studios' social media campaign for the red carpet premiere event, which will involve some of the top pop-culture social media influencers covering the event and reaching out to their immense fan following.
AAHG has sponsored world red carpet premieres of Marvel Studios' blockbusters Captain America: Civil War, Guardians of the Galaxy: Vol. 2 and Thor: Ragnarok where AAHG has successfully launched exclusive collectibles from Marvel Cinematic Universe (MCU).
In previous years, AAHG has also been the exclusive live streaming sponsor during the world premieres of Marvel's Captain America: Civil War and Guardians of the Galaxy 2.
---