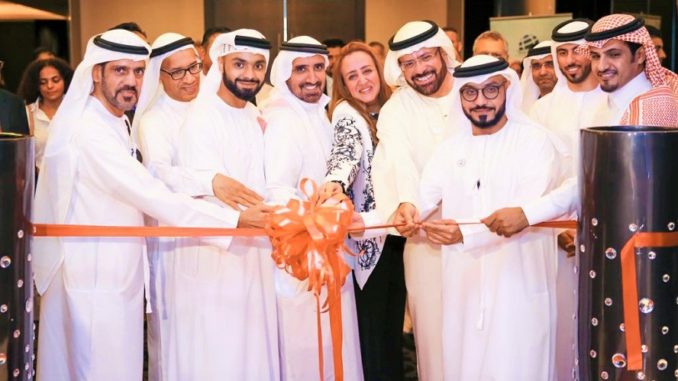 Overseas Franchise Expo 2018
the Business-Matching Exhibition & Conference event
connecting local entrepreneurs with global opportunities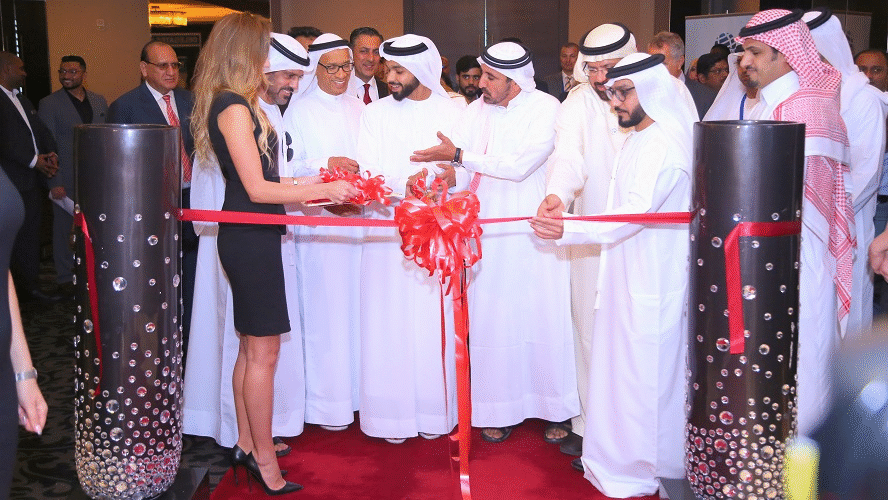 ---
The first Overseas Franchise Expo 2018 was held at the J.W. Marriott Marquis on the 25th and 26th of April. This two-day Exhibition and Conference successfully brought together industry professionals from Hospitality, F&B, Architecture, Design, IT, Marketing, Events, Government Relations and Health and Beauty.
The Overseas Franchise Expo 2018 provided a business-matching platform for companies wishing to grow globally through networking with potential investors, business partners, distributors and agents, as well as an opportunity to meet industry experts within their field.
The Overseas Franchise Expo 2018 hosted approximately 80 local and international brands as well as entrepreneurs and potential investors under one roof, providing an opportunity for like-minded business people to connect. A two-day conference ran throughout the Expo, featuring well established industry leaders, both regionally and internationally. The conference shared key learnings on various business ventures, and new trends, while also providing a platform for investors and entrepreneurs to network and build alliances. It featured several speakers covering 17 subjects over the 2-day event.
---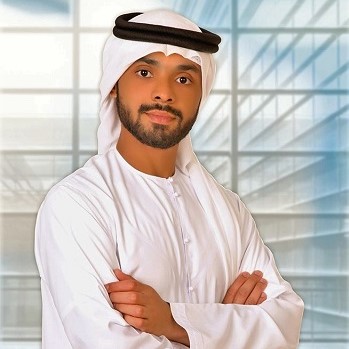 Mohammed Jassim Babaaish,
Chairman of Overseas LLC, said
"Our Objective is to build a business-matching platform that enables communities of passionate creators to find innovative ways to expand their business interests profitably."
---
EXHIBITORS INCLUDED
Ajman Chamber
House of Chocolate
Al Asrar
Hygiene and You [Soch]
Al Madani Group [Charleys]
IDI Infra Pvt Ltd [Fab Interio]
Alif Global LLC
Into Franchise
Amdie
Jawed Habib
Architect Mhd Assaf
Keno
Azizi Properties
Le Soie
B-Connection Sap
MJ-Properties
Bedashing
Moshi Momo
Bloomin' Brands International (Abbracio + Bonefish-Grill + Flemings + Mexcia + Outback)
Nectarome
Broccoli Pizza & Pasta
Noon Kebab
Crave
Oath
Daddy's Hospitality Pvt Ltd [34 Chowringhee Lane]
Prime Business Solutions [SPUR, Gears]
Desita
Restaurant Secrets
Eco Print
Stuffed Burger
Firefly Burgers
Sushina
FranGlobal
Truck-A-Licious
Freez
Unicity
Go Get Franchise Expo
Wolf & Friends
Gossip Café
WTC Services India
Gossip Café & Desserts
Yusuf Al-Harbi
---
NOTABLE CONFERENCE SPEAKERS INCLUDED
Mr. Mohammed Al Madani
Chairman of Al Madani Group
Mr. Mohamed Janahi
Exec. Dir. of Business & Investment – Ajman Chamber
Coach Kardan
CEO of Step Up International
Ms. Venus Barak
CEO of FranGlobal India
Mr. Norman Cescut
Founder & CEO of Desita Srl Italy
Ms. Mona Tavassoli
Founder & Director of Mompreneurs M.E.
Dr. Mac McClelland
President & CEO of Center House Ltd.
Mr. Jawed Habib
Founder & CEO of Jawed Habib Hair & Beauty Ltd. India
Ms. Khair Ull Nissa Sheikh
Executive Director of World Trade Centre Services India
Mr. Ralph Homer
CEO & Co-Founder of Restaurant Secrets Inc.
Ms. Anne Jafery
President of The American Business Council
Mr. David Tobias
Founder & CEO of Acumen Advertising Agency
Mr. Samir Abdulhadi
Founder & CEO of SamTech
Mr. Neil Wood
Managing Partner of 8Point Advisory
Mr. Barry Connellan
Managing Director of Franchise Development Solutions International
---
For more information, please visit www.overseas-uae.com
contact: info@overseas-uae.com | +971 4 225 2911
---