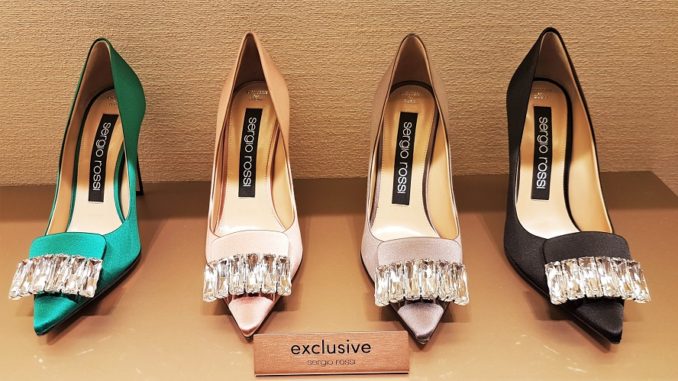 ---
Sergio Rossi Dubai Mall – first flagship store at Fashion Avenue
Sergio Rossi teams up with Dubai Mall, one of the most prestigious department stores in the world, choosing a partner who has the resources, experience and aligned vision to open its first flagship store at the Fashion Avenue in Dubai. The Sergio Rossi Dubai Mall store celebrates womanly power and beauty with a combination of dramatic furnishings and domestic comfort.
Sergio Rossi exclusively revised the iconic sr1 pump in a limited edition inspired by the city of Dubai, using luxurious materials as soft silk and handmade lace embellished with a crystal baguerre for a sophisticated day to night look.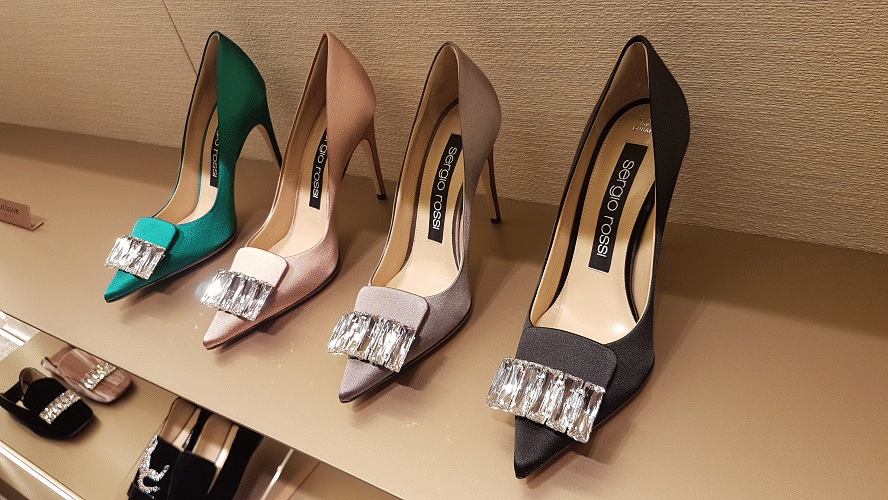 Sergio Rossi's philosophy is simple: to think of a shoe, not as a superimposed ornament, but as the continuation of the body, comfortable, cosmetic, designed for the movement of a contemporary women. The Sergio Rossi brand, renowned for its craftsmanship and feminine designs, has since expanded from women's footwear to include men's footwear, bags and accessories.
---
About Sergio Rossi
In October 2018, Sergio Rossi opened its flagship store at Fashion Avenue, The Dubai Mall.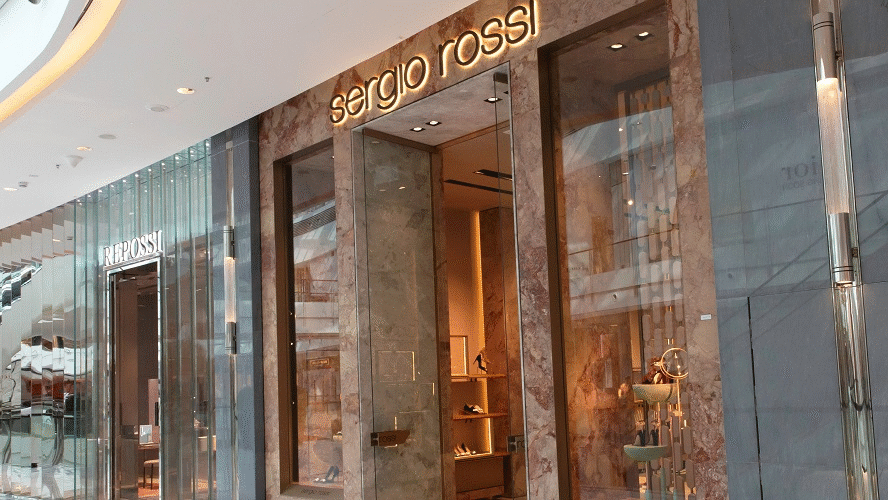 However, going back to its origins, the Sergio Rossi brand was created by Sergio Rossi in San Mauro Pascoli, Italy in the 1960s. It was in 1966 that Rossi began selling his models to shops in Bologna and on the beaches of Rimini.
In 1968, he signed his first pair of shoes: a name written in block letters, with a logo as simple as a child's drawing, affixed to a black round-tipped shoe. The 1980s saw the start of the brand's expansion, with an average of two boutiques opening each year between 1980 and 1999.
It was also at this time that the brand became closely linked with some of the leading design houses in the fashion industry, producing shoes for Dolce & Gabbana and Azzedine Alaïa.
The Sergio Rossi label was owned by the French Group Kering until it was sold to Italian buyout firm Investindustrial in December 2015. Riccardo Sciutto is the CEO of Sergio Rossi.
---