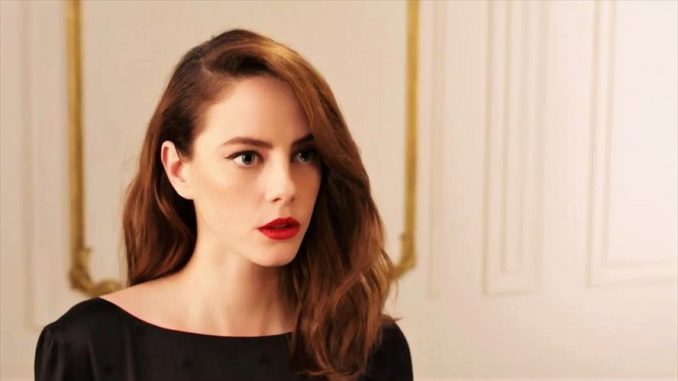 ---
Clash de Cartier, a two-sided jewel
Kaya Scodelario, the British actress who masters the art of duality with so much ease, is the face of Clash de Cartier, introducing the new jewelry signature of Cartier. A genuine clash of attitudes.
Clash de Cartier, a two-sided jewel, shakes up the Maison's heritage of studs, beads and clous carrés. Together, they form a singular, ribbed mesh which becomes Cartier's new jewelry signature as imagined by the design studios.
The signature jewellery Clash de Cartier launch collection includes rings, bracelets, necklaces and earrings.
For more information or to place your orders, please visit www.cartier.com
---
View also
---
About Cartier
With royal warrants ranging from Thailand to Russia and much of Europe, it is no surprise that King Edward VII of England famously referred to Cartier as the 'jeweller of kings and the king of jewellers'.
Founded in Paris in 1847 by Louis-Francois Cartier, the firm came to dominate international jewellery design in the early 20th century under the auspices of his three enterprising sons: Louis Cartier in Paris, Pierre Cartier in New York and Jacques Cartier in London.
With a roster of visionary designers such as Charles Jacqueau and Pierre Lemarchand, and charismatic creative director Jeanne Toussaint, Cartier's designs articulated a wide range of influences into highly original and elegant jewels that defined their eras.
Their 'Tutti Frutti' pieces brought carved emeralds, rubies and sapphires adapted from Indian jewels together in riotous combination from the mid 1920s, while their opulent 'big cat' jewels draped themselves across such legendary collectors as Barbara Hutton and the Duchess of Windsor, and became the house's most beloved mascots.
Cartier continues to inspire collectors worldwide with such design classics such as 'Juste un Clou' and 'LOVE' bracelets, as well as the versatile 'Tank' range of watches, and their supremely imaginative high jewellery collections.
---