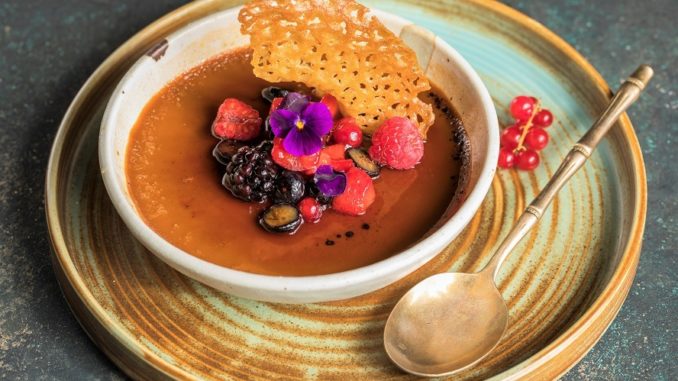 ---
Bambooda Dubai – A culinary adventure
Suffering from wanderlust? Looking to step out of the hustle and bustle of the city and into a more exotic setting? Then get ready to set off on a culinary adventure to Thailand as Bambooda Dubai, Thai fusion restaurant, opens its doors to a delicious gastronomic experience.
Having entered 2019, must-visit Bambooda Dubai invites you to indulge in an unforgettable sensory and culinary experience like no other.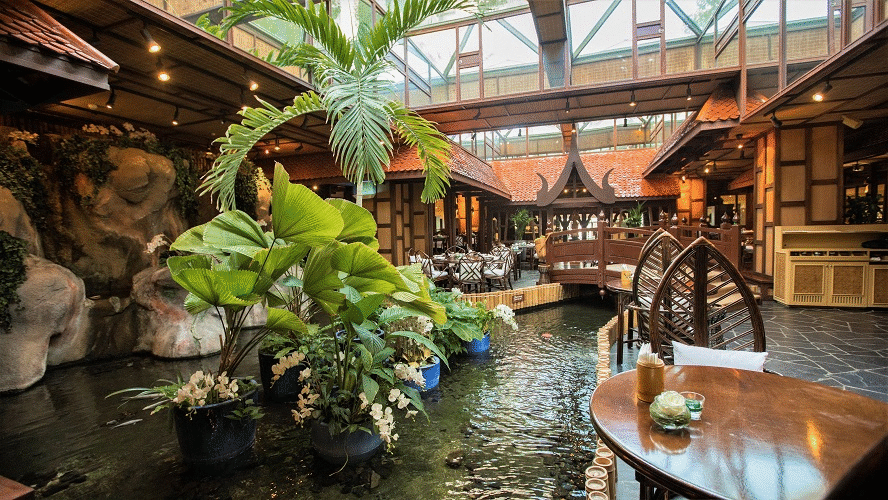 As you walk in you are greeted by vibrant and welcoming staff. The restaurant evokes all of the charms of a Thai village as you dine amongst lush greenery and colorful blooms, with tables perched alongside a babbling stream filled with koi fish.
Combining a unique blend of classical Thai cuisine using the most traditional ingredients and innovative cooking techniques and presentation, guests are spoilt for choice thanks to the extensive menu that will leave mouths watering.
---
Award-winning international chefs
However, what makes Bambooda Thai fusion restaurant truly special is its team and award-winning Chefs, Chef Amara Mahayotheem from Thailand and Chef Erwan Stadler from France.
Chef Amara who brings more than 20 years of experience in cooking authentic Thai cuisine, 10 of which were at the internationally acclaimed Thai restaurant 'The Blue Elephant', developed a passion for cooking from her mother and combines flavors from her mother's recipes with her travel adventures around Asia and the Middle East. Chef Erwan, whose passion for food also stems from his grandmother, mother and step-mother, has travelled the world discovering and experimenting with a vast array and fusion of flavors and ingredients.
Together they have curated a menu where 'fusion charms the traditional'.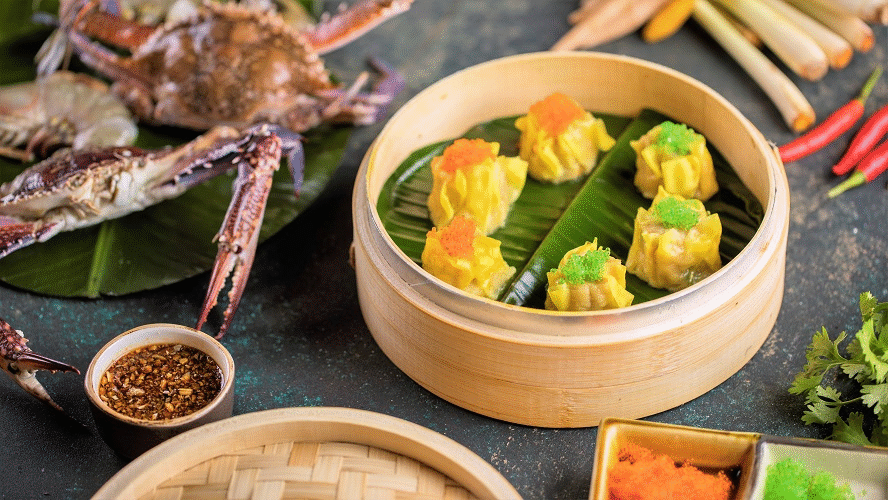 Tantalise your taste buds with starters such as Vegetable or Duck Spring Rolls, Homemade Dim Sum, Thai King Prawns and more, followed by main courses including dishes such as Poo Nim Phad Pong Karee (deep fried soft shell crab, eggs, Thai yellow curry sauce), Kaea Kra-Praow (delicate Australian lamb chop glazed with chili and garlic sauce, basil leaves and served with stir fried chilli rice), Panaeng Vegetable Curry (classical Thai vegetable red curry sauce with coconut milk and sweet basil leaves), and more.
Of course, guests with a sweet tooth won't go disappointed thanks to the Bambooda Cheesecake, Mango & Sticky Rice and Mo Kaeng Cha Thai (red Thai Crème Brulée with sesame tuile).
Let your taste buds take flight and indulge in delicious Thai Fusion at Bambooda!
---
For more information, kindly contact
+971 4 705 6600 | bambooda.albustan@roda-hotels.com
#albustan #bamboodame @bamboodame
---