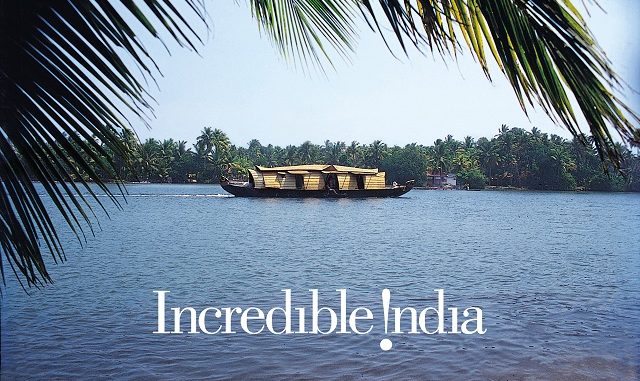 As part of its participation under the "Incredible India" banner, India Tourism showcased the immense tourism potential of the country – both business and leisure travel – during the Arabian Travel Market (ATM) 2017 held from 24-27 April, 2017 in Dubai. A total of 24 participants from India, representing the diversity of Heritage, Nature, Culture and Wellness tourism participated in the India Pavilion set up by the Ministry of Tourism, Government of India at ATM-2017.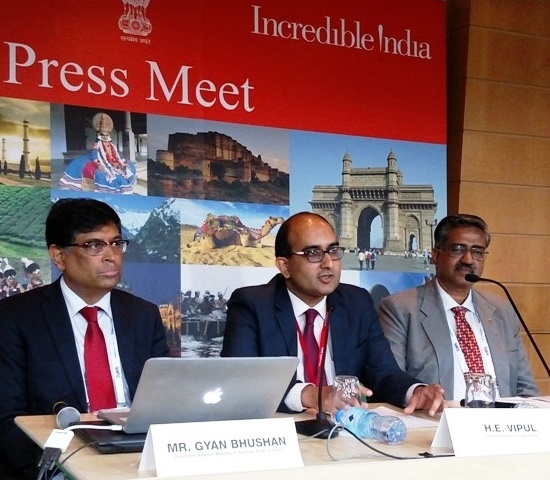 The India Pavilion had participants representing the State Tourism Departments of Kerala and Jammu & Kashmir, Air India, ITDC, IRCTC, Tour Operators, Travel Agents, Hoteliers/Resorts, Wellness, Spas and Ayurveda Centers, who would be showcasing innumerable tourism products of 'Incredible India'.
The theme chosen for ATM-2017 is "Yoga & Wellness". One of the highlights of 'Incredible India' being showcased at ATM-2017 is the depiction of India as a multi-faceted tourist destination for Luxury, Wildlife, and Wellness / Medical tourism. India has 35 World Heritage Sites which include historic monuments and natural wonders which are being promoted by the tour operators.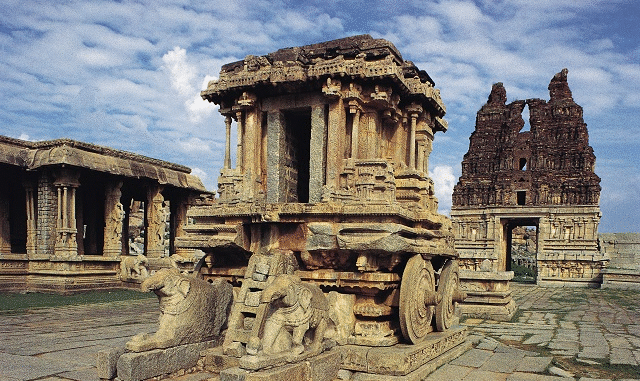 ---
The number of Foreign Tourist Arrivals (FTAs) in India during 2016 was 8.89 Million registering a growth of 10.7% over 2015. The Gulf and the Middle East region are an important market for India. There has been a consistent and positive growth of Foreign Tourist Arrivals from this region to India over the last 3 years with the year 2016 having registered an overall growth of around 17% over the previous year.
The Regional Office of India Tourism in Dubai organizes Tourism Road Shows/Food Festivals/ Medical Seminars in GCC countries every year. Some of the countries, particularly the Kingdom of Saudi Arabia, Bahrain, Sultanate of Oman, Egypt, Turkey and Sudan have registered a significant growth and are emerging as major tourism generating markets for India from this region.
One of the regions in focus is the North Eastern region of India which comprises the eight States of Arunachal Pradesh, Assam, Manipur, Meghalaya, Mizoram, Nagaland, Sikkim and Tripura. These States are known for their unique cultural and geographical heritage. The rich natural beauty, serene landscapes and rare flora and fauna are the main attractions in these areas.
---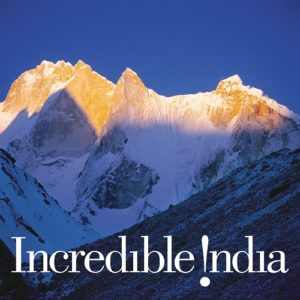 Comprising 73% of the total Himalayan range, the Incredible Indian Himalayas are the greatest show on the earth and are a complete destination in themselves and span across six states of India namely, Jammu & Kashmir, Himachal Pradesh, Uttarakhand, Sikkim, Arunachal Pradesh and the hill regions of West Bengal.
India's advantage in respect of promoting cruise tourism is the long coastline from Gujarat to West Bengal and strong positioning of ports that gives natural advantage to the country in attracting international cruise liners. Another advantage for India is its proximity to already popular cruise destinations in the South Asian region.
There is enormous potential in the country to develop cruise tourism, both international and domestic and the Ministry of Tourism is making all efforts to promote this segment by developing required world class cruise infrastructure.
The Ministry of Tourism promotional website www.incredibleindia.org is available in Arabic, Chinese (simplified), French, German, Japanese, Korean, Russian and Spanish languages. It is also active on Social Media with its own popular Facebook, Google Plus pages, YouTube channel and Twitter handles, Instagram, Pinterest, Vimeo, Periscope and Linkedin.
---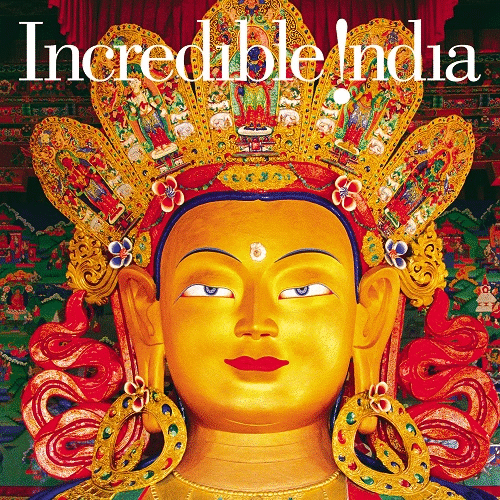 India's ranking in the Travel and Tourism Competitive Index (TTCI) of World Economic Forum moved up from 65th position to 52nd position in 2015. Now India has moved up by another 12 positions and is ranked at 40th position. In all, in the last three years India has cumulatively improved its ranking by 25 places which is a significant achievement. India continues to charm international tourists with its vast cultural and natural resources (9th and 24th, respectively), and its price competitiveness advantage (10th).
India continues to enrich its cultural resources, protecting more cultural sites and intangible expressions through UNESCO World Heritage lists, and via a greater digital presence. International openness (55th, up 14 places), through stronger visa policies implementing both visas on arrival and e-visas, has enabled India to rise through the ranks.