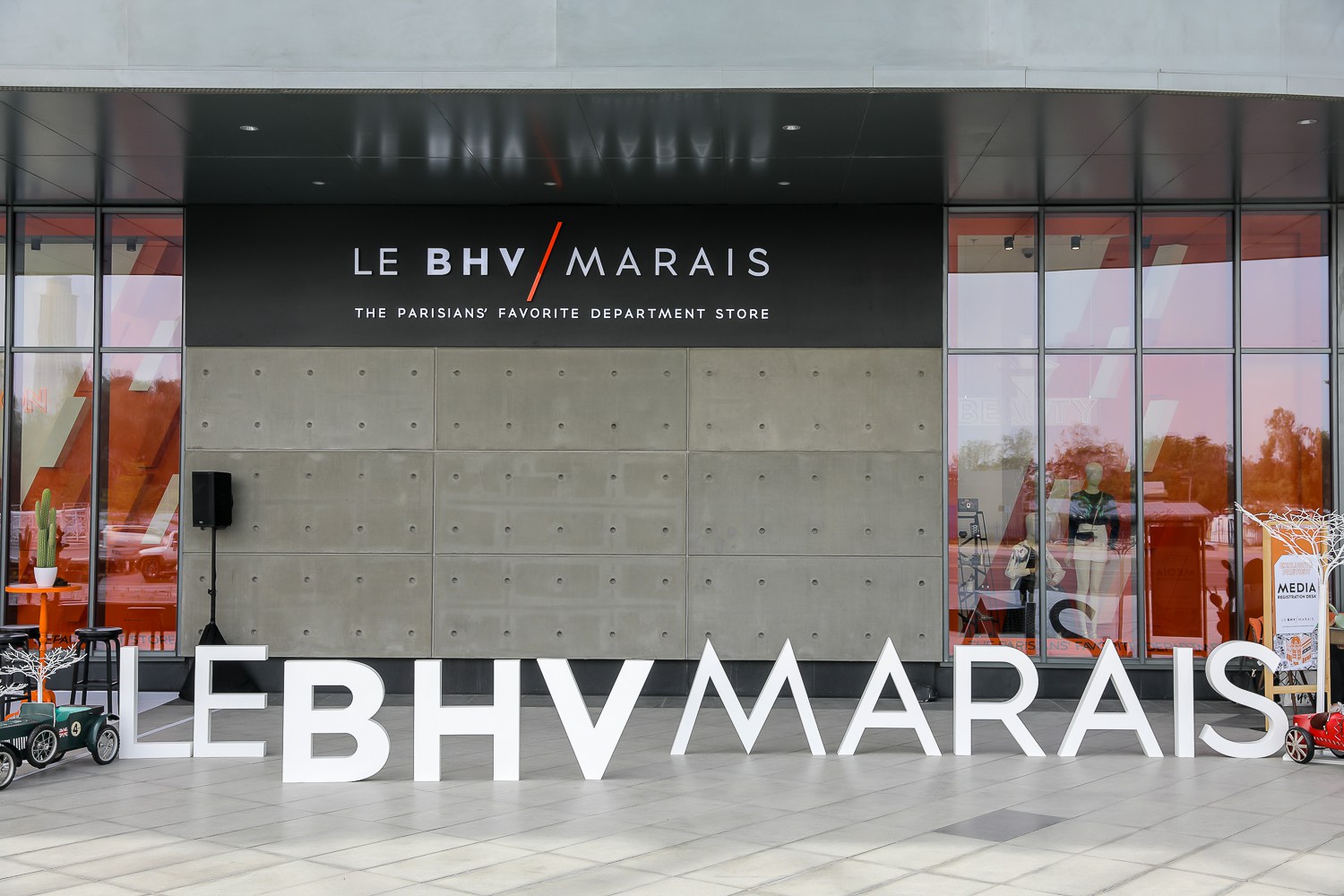 ---
The internationally renowned Parisians' favorite department store "Le BHV Marais" has opened its first flagship store in the United Arab Emirates in the buzzing City Walk, Dubai as part of its international expansion in franchising with MEDS.
Mr. Pascal Abchee, General Manager, MEDS recently hosted an exclusive media visit to discover Le BHV Marais which was also attended by Home décor, gastronomy, style and fashion experts.
Established in 1856 in Paris, Le BHV Marais is a subsidiary department store from the Galeries Lafayette group and celebrates this year its 160 years anniversary.
"Le BHV Marais first Emirati branch reflects the strong partnership between Galeries Lafayette Group' and MEDS and is a confirmation on the trust in our company and the fast growing UAE retail market" said Mr. Abchee.
Spread over two floors totalling 6,000 sqm, the store was designed by the renowned architect Kristina Zanic who ensured preserving its Parisian flagship store atmosphere and identity by using wood and stone finishing.
Shopping sprees become an exciting journey within the different departments of fashion, beauty, home and gourmet.
On the ground floor, the beauty department is a haven with over 30 of the world's top names. The same floor houses the trendiest bags, jewellery and timepieces to be matched with the latest fashion collections for women, men and kids by emerging talented designers and renowned brands.
The first floor is dedicated to exquisite home accessories from French cookery to living rooms and bedroom designs, cutlery, table decorations and home appliances.
The gastronomy segment is a foodies' destination, where kitchen variety is abundant with a large choice of high standard restaurants.
Led by the famous Executive Chef Russell Impiazzi, the famous Galeries Lafayette Le Gourmet satisfies its loyal fans and food lovers at its second branch at Le BHV Marais. Mastering a multitude of international cuisines, ranging from Italian to Indian, in addition to delicious pastries and a unique retail section, Le Gourmet is the perfect place to indulge your cravings.
Le Gourmet also introduces "Le Grill" a new concept specialized in rotisserie and grill created to tantalize meat lovers' taste buds.
Le BHV Marais's Dubai branch mirrors the steady growth of the UAE retail industry which now accounts for 11% of the country's GDP. Dubai's dominantly young and vibrant market demands sophistication, which Le BHV Marais caters to with accessible and high-end brands targeting a customer base ranging mainly between 25 and 45 years old.
---
About MEDS
Set-up in 2008 in Dubai, MEDS is one of the leading and fastest growing multi-format retail operators in the UAE.
Through its operating subsidiaries, MEDS provides Arab consumers with the most modern and convenient shopping facilities in Dubai and simultaneously plans for continuous development in select areas in the region.
MEDS currently holds the franchise of Galeries Lafayette, Galeries Lafayette Le Gourmet, Galeries Lafayette L'Outlet & Le BHV Marais in the United Arab Emirates.
---
About Le BHV Marais
A Unique lifestyle concept department store focusing on multi-specialist and creative fashion, Le BHV Marais offers an innovative range of fashion, beauty, home, and fine food products and renowned restaurants.
Known as the Parisians' favorite department store, Le BHV Marais, opens it's first flagship department store in Dubai on the occasion of its 160 years anniversary.
It is designed to serve as a venue for inspiration, offering a wide range of trendy brands ranging from the most accessible to leading-edge. Owned by the Galeries Lafayette group. The BHV is also present in Beirut, Lebanon.
---
About Galeries Lafayette group
A leading city-centre retailer with proven fashion expertise, Galeries Lafayette group is a family-run and private group, with 120 years of history in commerce and retail. A key player committed to creation and a major private sector employer in France with 15,000 employees, the Group is actively engaged in promoting the French "Art of Living", and serving as a benchmark of fair trade. With retail sales of 3.8 Billion Euros, the group enjoys international recognition through its iconic brands: Galeries Lafayette, Le BHV Marais.
For more information please visit: www.galerieslafayettedubai.com
---