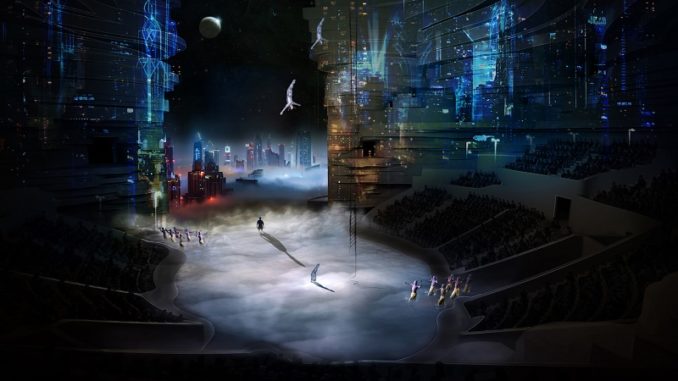 Dubai, 25 April 2017 – At a press conference held this day at Arabian Travel Market, La Perle announced that alongside the brand-new website launching on the 17th of May, tickets will also be going on sale. In addition, they declared that the team had secured a number of high profile partnerships locally, regionally and internationally. The theater has already had a number of 'buy-outs' as far in the future of 2019, proving the show is already a hit with OTAs, DMCs and hotel concierges.
Located in the heart of Al Habtoor City, La Perle will feature a cast of 65 world-class artists performing breath-taking aqua and aerial feats with the assistance of 70 specialized technicians and will boast 450 performances per year in a tailor-made innovative aqua-theater. Produced by cultural creative company Dragone, directed by the legendary artistic director Franco Dragone and brought to Dubai by the Al Habtoor Group.
Mohammed K. Al Habtoor, Vice Chairman and CEO of Al Habtoor Group, commented: "La Perle will help seal Dubai's position as a world-class entertainment hub. The state-of-the-art aqua-theater is now complete; and over the next few months Franco Dragone, along with his global cast of artists, creative, production and technical teams will bring the show to life."
Habtoor Al Habtoor, Craig Hartenstine, Executive Producer and Andy Levey, Head of Marketing spoke at length about how the show supports His Highness Sheikh Mohammed Bin Rashid Al Maktoum's vision for 2020 and that La Perle marks an evolution for entertainment in Dubai.
Craig Hartenstine, Executive Producer, La Perle, said: "As travelers around the world are increasingly looking for new and innovative experiences during their vacations, there is a growing focus on the entertainment industry and as La Perle is not only a first for the region, the show will also encapsulate the spirit of Dubai, providing tourists with a show that's not only visually stunning, but becomes a cultural experience that one can only be part of in Dubai – it cannot be recreated anywhere else in the world."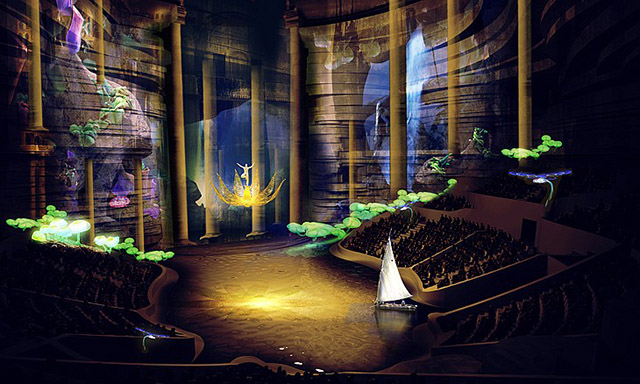 In the show, the cast will perform breath-taking aqua and aerial feats in the tailor-made, state of the art, intimate 1,300 seat theater. The theater itself will feature an 'aqua-stage' filled with 2.7 million liters of water and will have the ability to change from a dry platform to aquatic stage and vice versa. Daredevil performers will dive into the water-filled stage from a height of 25 meters and fly around the auditorium on high-powered winches at a speed 15 km/h. With this cutting-edge stagecraft and state of the art technology fused together La Perle will be a visually stunning spectacle in, on and above water.
La Perle can be found at the DTCM stand ME3110 Booth 2B. Group and MICE bookings are being accepted now for mid 2017 onward with individual tickets going on sale to the travel trade and general public soon.
Register online at www.laperle.com for further information on sale announcements. #LaPerleDXB
Currently taking Group and MICE bookings, for sales inquiries please contact: sales@laperle.com