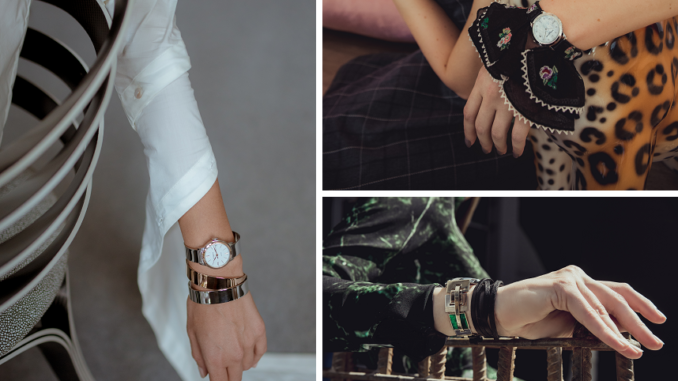 Baume & Mercier designers creations for Fashion Forward 2017 revealed
During Fashion Forward Dubai, Baume & Mercier designers creations were unveiled. The unique Classima pieces were created in collaboration with three of the region's most celebrated designers, Hussein Bazaza, Zayan Ghandour and Rula Galayini, working directly with the brand's visionary Design Director, Alexandre Peraldi.
"When we design a special collection, there is a lot of opportunity to unleash our creativity", said Alexandre Peraldi. "This collaboration with the talented designers shows our commitment to provide special designs that appeal to our highly discerning and loyal customers in the region, allowing them to express their emotions through a unique piece on their wrists, while at the same time contributing to a good cause", he continued.
[ngg_images source="galleries" container_ids="26″ display_type="photocrati-nextgen_basic_slideshow" gallery_width="700″ gallery_height="482″ cycle_effect="wipe" cycle_interval="3″ show_thumbnail_link="0″ thumbnail_link_text="[Show thumbnails]" slug="mercier-designers-creations" order_by="sortorder" order_direction="ASC" returns="included" maximum_entity_count="500″]
Each of the designers worked closely with Baume & Mercier's creative team at their headquarters in Geneva, Switzerland to create a watchstrap that celebrated fashion and women whilst respecting the brands DNA and reflecting their own personal perspectives. The results were breathtaking!
---
Hussein Bazaza: Inspired by architectural construction
Hussein Bazaza's piece was inspired by architectural construction which had always fascinated the designer. The gold pieces that make up one side of the strap are thought of as the building blocks of a tower; alone, they are useless but together they create a powerful bond. Each square is in a different tone of pure gold: yellow, pink, white and bronze. A striking green marble touch is incorporated along with a royal blue metallic hint and velvet coat that covers it. The other side of the bracelet is an extreme contrast and is only composed of authentic simple leather bands.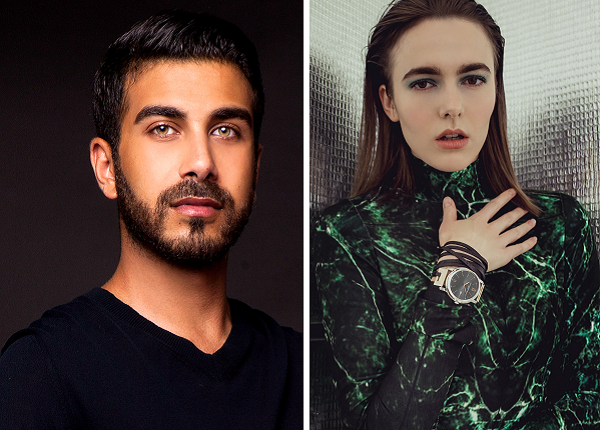 "In creating this bracelet, I wanted to opt for a feminine yet edgy and grungy style; I wanted the outcome to be daring, yet wearable! As seen on the runway, the color-blocking and geometric designs that make up the brand's identity can now be seen on your wrist", explained Bazaza.
---
Zayan Ghandour: Inspired by a larger-than-life Italian celebrity
Zayan Ghandour's design for Baume & Mercier re-imagines the Classima watch, combining the heritage, quality and craftsmanship it carries with a signature ZTL twist. Delicate vintage floral embroidery and cascading organza ruffles are inspired by the Autumn/Winter collection's muse – Italian heiress and socialite, Marchesa Luisa Casati.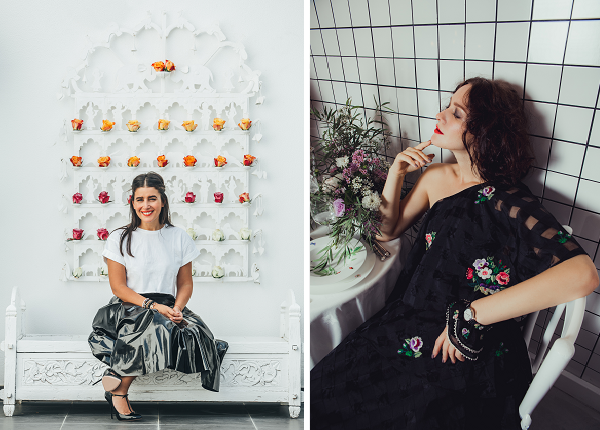 "A larger-than-life celebrity and icon of the 1900's and well after, Luisa was famed for her extravagant soirees and avant-garde sense of style. She dreamt of becoming a living work of art and enchanted society with her eccentricity; and this is exactly what my design embodies", said Ghandour.
---
Rula Galayini: Inspired by the dynamism of time
Exemplifying a perilous lifestyle through dynamic accessories, Rula Galayini's design, COIL, draws inspiration from the dynamism of time. COIL explores the overlap of parallel time lines, paths that cross a specific moments of time. The fluidity of time is represented through the fluidity of the highly malleable metal chosen.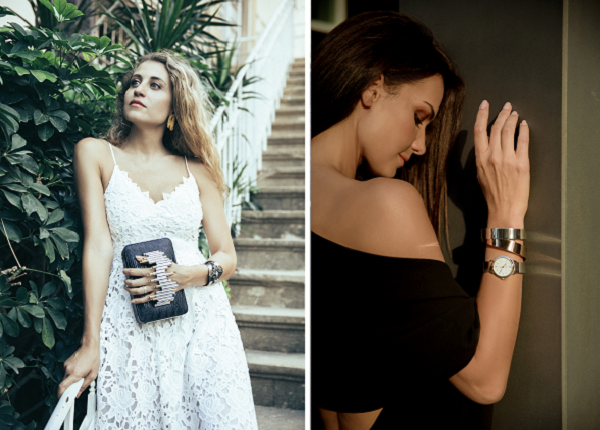 "For this exclusive piece, I chose DYNAMISM OF TIME as a theme; more specifically, I wanted to challenge the typical cyclical portray of time", commented Galayini.
---
The highly anticipated final designs were unveiled at the cocktail reception hosted by Baume & Mercier during Fashion Forward and are now being displayed at the Baume & Mercier boutique in The Dubai Mall where they were under open auction until the 30th of November for the benefit of Dubai Cares, the UAE based philanthropic organization that works to improve children's access to quality primary education in developing countries.
---