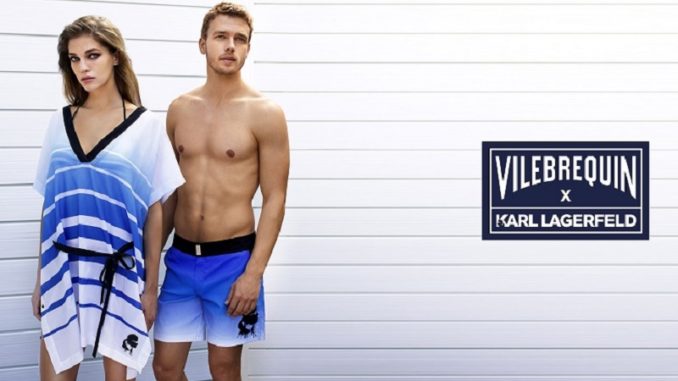 KARL LAGERFELD and Vilebrequin, the renowned French swimwear brand from St-Tropez, are pleased to announce their collaboration for a Summer 2017 capsule collection. The limited-edition collection of eight items includes men's and women's swimwear, beachwear and beach accessories. The collection is available worldwide at select KARL LAGERFELD stores and KARL.COM, in addition to Vilebrequin stores and vilebrequin.com.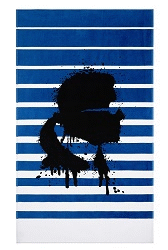 Inspired by iconic Rivieras and coastlines, the collection is grounded in a vibrant blue hue, offset by pops of crisp white and black. The men's offering includes a polo shirt and two styles of swim shorts: one fitted with a flat-belt waist, and the other inspired by classic '70s silhouettes. The women's offering features a bikini, a tunic and swim shorts. The collection is further complemented by a beach towel and a zip-top clutch.
The designs reflect Vilebrequin's love for the "endless summer," fused with KARL LAGERFELD's signature aesthetic that's sophisticated, modern and cool.