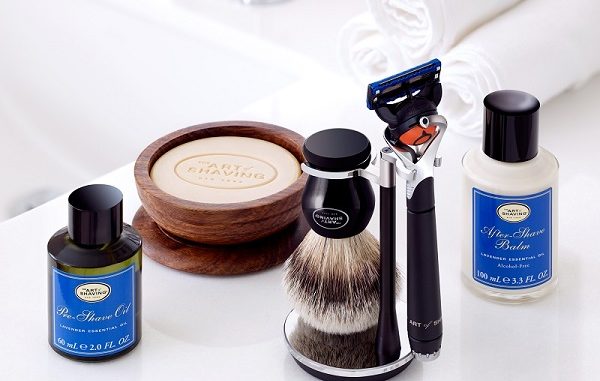 ---
The Perfect Shave
The Art of Shaving is considered the world's leading premium shaving brand with its essential oil based grooming products, high-end shaving instruments, and a retail chain dedicated to men's shaving. The brand has created a revolution in men's grooming with The 4 Elements of the Perfect Shave®, a trademarked wet-shaving regimen that centers on the methodology: Prepare, Lather Up!, Shave, and Moisturize. In addition to its signature products, The Art of Shaving offers the perfect shave with a comprehensive range of premium shaving products and accessories including razors, brushes, tools and accessories.
---
Brotherhood of Shaving
As a leading luxury men's grooming brand, The Art of Shaving aims to induct discerning male consumers into the "Brotherhood of Shaving"; a mission to help men achieve The Perfect Shave by elevating it from a chore into an enjoyable ritual. Inspired by the professional training and classic heritage of traditional men's barber services, The Art of Shaving is positioned to become a prestige leader in the $43 billion dollar male grooming industry which is growing at a faster rate than the female beauty business.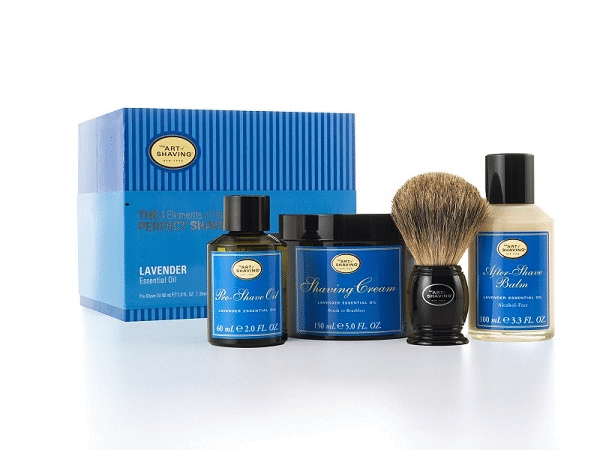 What started with one small store in Manhattan has evolved into an extensive collection of male-focused luxury retail shops across the country – over half of which boast Barber Spas; a unique masculine service concept that combines traditional barber services with essential oil facial treatments. By October 2014 the company was operating over 150 locations nationwide and now opened its first international locations in Moscow, Doha and Dubai.
---
Barber Spa® Services
The Art of Shaving Barber Spa® has opened its first store in Dubai, United Arab Emirates in City Walk Boulevard 2, Al Mustaqbal St., Building 10 which offers men an indulgent grooming experience in a masculine and luxurious environment. The first location in City Walk Boulevard 2 features the brand's widest range of services in a shop with an expansive Barber Spa®, which boasts 3 shave stations and an accompanying lounge.

Master Barbers are expertly trained to provide a range of services using The Art of Shaving products and pure essential oils to leave clients well-groomed and relaxed. Traditional barber services including the brand's signature Royal Shave, traditional shave, haircut, head shave, beard or goatee trim, will be available along with other services and a range of bundle packages.
---
Store Design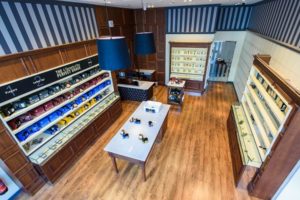 The design of the locations feature high-grade materials including traditional tiled floors, wood paneling and tufted leather furniture which combined with mood lighting creates an inviting, intimate atmosphere. The richness of materials and feeling of intimacy of the design craft a unique brand experience for men in the retail marketplace, supporting the high standard of personal services offered by the brand.
Press contact: media@daselite.com
For more information, please visit theartofshaving.com
---