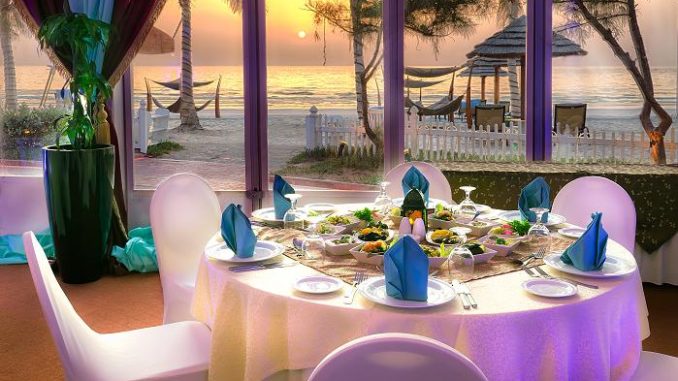 ---
A warm welcome awaits guests this Ramadan at Kempinski Hotel Ajman's sea-view Ramadan Tent. The arabesque ambiance, with picturesque views and gentle sea breeze, allows guests to celebrate the holy month in a contemporary yet festive setting.
General Manager Christian Ruge commented: "The sea-view Ramadan Tent offers an authentic experience and reflects the spiritual atmosphere of the Holy month of Ramadan. Guests can break their fast with various Arabic delights, enjoying the tranquility and peace of the most iconic venue in the Northern Emirates."

---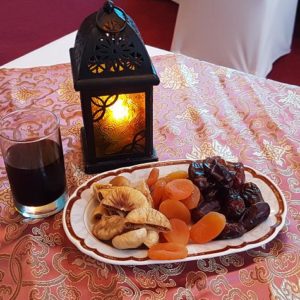 The hotel marks the camaraderie of the holy month with an array of delicacies at its Iftar buffet, along with classic specialties such as ouzi and freshly baked saj, in addition to various other live-cooking stations.
Executive Chef Michael Kreiling further added: "Our culinary team has created a dedicated, varying daily menu for the holy month, which is skilfully prepared to guarantee a gastronomic experience, whilst the ambiance is enriched with the live performance of an Oud player."
---
Daily Iftar Buffet at Ramadan Tent | Sunset–8:30 pm
AED 140 per person (including Ramadan beverages)

AED 70 per child (6 to 12 years old)
For reservations, please contact: fboffice.ajman@kempinski.com or +971 6 714 5582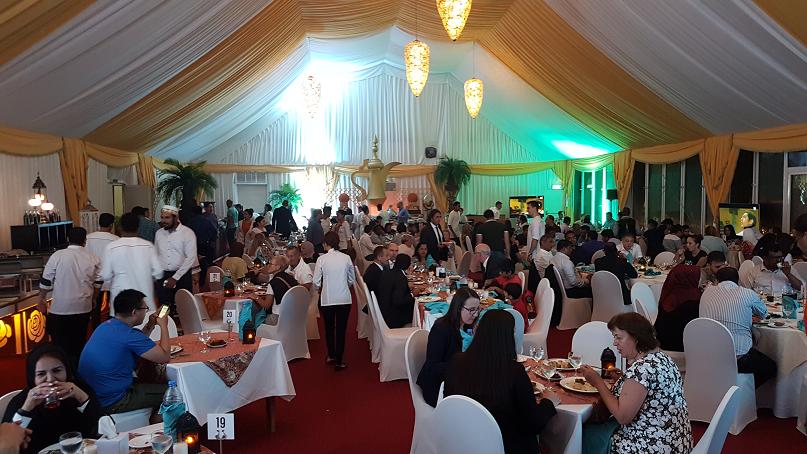 ---
About Kempinski Hotel Ajman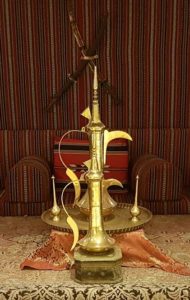 Situated 25 km from Dubai International Airport, Kempinski Hotel Ajman is an ideal luxury destination, which features a private white sandy beach, set in a serene vicinity.
The 182 splendid rooms, each with its own private balcony, offer mesmerizing views of the Arabian Gulf. The hotel's ten food and beverage outlets provide an excellent selection of cafés, bars and restaurants, offering something for every palate, ranging from gourmet Italian to authentic Indian cuisines.
The hotel is also equipped with a state-of-the-art fitness center and two spas for a revivifying experience. Activities ranging from jet-skiing, scuba diving and windsurfing to even fishing are catered for. Collectively, Kempinski Hotel Ajman promises a tranquil setting, where European luxury meets Arabic culture, providing a memorable experience.
---
About Kempinski Hotels
Created in 1897, Kempinski Hotels is Europe's oldest luxury hotel group. Kempinski's rich heritage of impeccable personal service and superb hospitality is complemented by the exclusivity and individuality of its properties. Kempinski now manages a portfolio of 75 five-star hotels and residences in 30 countries and continues to add new properties in Europe, the Middle East, Africa and Asia. Each one reflects the strength and success of the Kempinski brand without losing sight of its heritage.
The portfolio comprises historic landmark properties, award-winning urban lifestyle hotels, outstanding resorts and prestigious residences. Each one is imbued with the quality guests have come to expect from Kempinski while embracing the cultural traditions of its location. Kempinski is a founding member of the Global Hotel Alliance (GHA), the world's largest alliance of independent hotel brands.
www.kempinski.com • www.globalhotelalliance.com
---
About "Travel in Style" Competition
To celebrate its 120th anniversary, Kempinski Hotels is offering guests the chance to win an exclusive ten-night trip for two people, in three Kempinski hotels, including flights, limousine transfers and suite accommodation. Entry to the competition is open to everyone who books a stay at any Kempinski hotel, between 8 April 2017 and 31 July 2017, and signs up for the Kempinski DISCOVERY loyalty programme, or is already a member. More details available at www.kempinski.com.
---