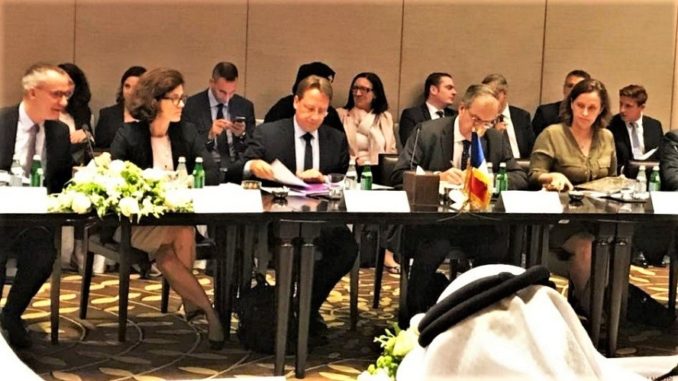 The 10th session of the UAE-France Strategic Dialogue, co-chaired by His Excellency Khaldoon Al Mubarak, Chairman of the Executive Affairs Authority of Abu Dhabi, and His Excellency Maurice Gourdault-Montagne, Secretary-General of the French Ministry for Europe and Foreign Affairs, took place in Abu Dhabi on 18th April 2018.
Both sides followed up on key outcomes from the official visits to the United Arab Emirates by the President of the French Republic, Emmanuel Macron, on 8th and 9th November 2017 and Prime Minister Edouard Philippe on 10th and 11th February 2018, during which meetings were held with His Highness Sheikh Mohammed bin Rashid Al Maktoum, the Vice President, Prime Minister of the United Arab Emirates and Ruler of Dubai, and His Highness Sheikh Mohammed bin Zayed Al Nahyan, Crown Prince of Abu Dhabi and Deputy Supreme Commander of the UAE Armed Forces.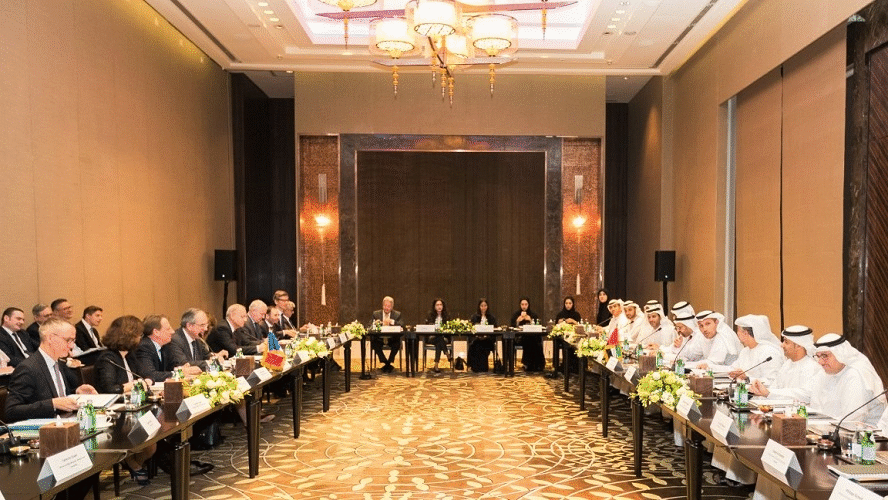 The UAE-France Strategic Dialogue involved discussions on key sectors of bilateral cooperation, such as economy, trade and investment, oil and gas, nuclear and renewable energy, education, culture, health, space, and security. The Dialogue also included an update on the UAE's preparations for Dubai Expo 2020, as well as France's participation and theme of its Pavilion.
The 10th session of the UAE-France Strategic Dialogue also included a productive discussion on strategic issues of regional and international significance, whereby the UAE and France reaffirmed their commitment to expand regional security efforts, particularly in the field of combating extremism and terrorism.
In this regard, the United Arab Emirates welcomed France's initiative in hosting the Paris Conference to Combat Terrorism Funding, taking place on 25th and 26th April 2018, and to which the UAE has confirmed its participation.
---