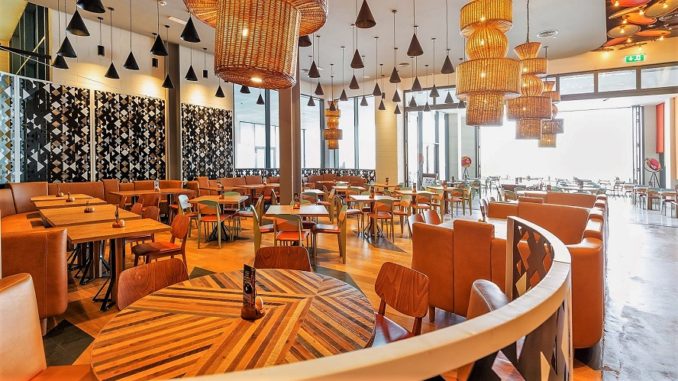 ---
George Kunnappally brings wealth of experience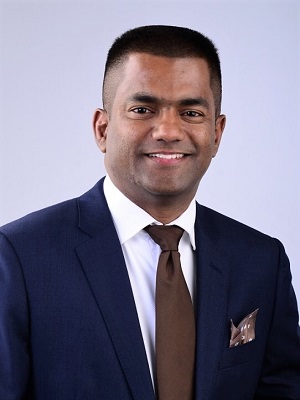 George Kunnappally knows a lot about food – how it's cooked, how it looks, how it's served and how it should taste. He also knows where you should be having dinner tonight.
Recently appointed to the role of Managing Director for Nando's UAE, George Kunnappally is looking forward to bringing the company's brand of PERi-PERi chicken dishes to diners' tables, offices and homes.
An experienced Food & Beverage professional, George Kunnappally has held senior management roles at national and international brands, including Johnny Rockets, Charley's Philly Steaks and Subway.
George's role is to oversee the company's expansive plans to open more restaurants, become a mainstay on online food delivery platforms, to tap into the growing youth market and maintain its standing as a favourite dining destination for families.
---
Growth, Technology and Delivery Services
The huge growth in delivery services has presented Nando's with a new way to reach customers outside of its chain of restaurants, or 'casas'.
The company, which already offers home delivery through its inhouse call centre and fleet of around 90 drivers, recently announced a tie-up with Deliveroo. The app now accounts for around 20% of Nando's delivery sales.
---
Challenges and Renovations
While expanding sales through new business is a priority for Nando's new MD, George Kunnappally explained that overcoming more traditional hurdles related to a difficult economic environment, essential restaurant renovations, rising rents and the need to build relationships and develop partnerships with landlords are high on his to-do list.
"As a business we face one major challenge and that is occupancy costs that are commercially unreasonable in some cases," said George.
"If we are to be true partners, landlords have to share the ups and downs of the business with us. Any rent to sales ratio above 15% is unsustainable for our sector," said George.
"We strongly hope that landlords will take a cue from the government and regulatory bodies who have overwhelmingly and graciously reduced and/or waived off fees and tariffs to support local businesses to grow and prosper in challenging times."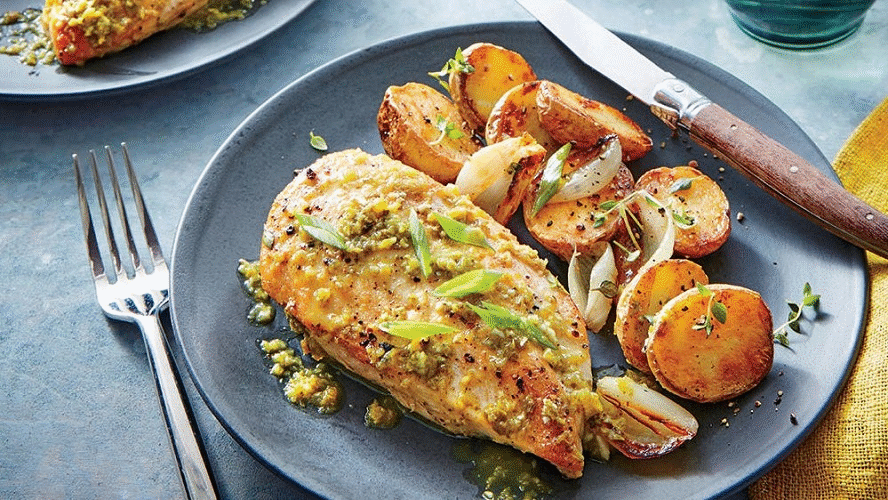 To maintain Nando's appeal to customers as a vibrant, friendly and welcoming place to dine, George will oversee an extensive programme of renovations across its casas.
"This year we are upgrading casas at Al Ain Mall and Al Barsha in Dubai. Next year, we have lined up the outlets at The Greens, City Centre Deira and City Centre Mirdif. In 2020, we are upgrading 10 of our casas and in 2021, possibly, another 4 casas. We normally undertake them during the summer months when business is slower with most of our customers on holiday, which is an industry trend."
---
Focus on families and young customers
Catering to the UAE's youth market is essential for the future success of any F&B chain. These customers, who have access to disposable incomes, are attracted to venues that offer great food, a fun atmosphere and openly embrace new technologies – all of which can be found at Nando's.
"Nando's has a very vibrant persona," explained George. "Our sunny Afro-Portuguese roots are steeped in pride, passion, integrity, courage, family, diversity, foot-tapping music, earthy textures and colours, universal acceptance and friendly service.
"Our casas have embraced technology –Wi-Fi, multiple modes of electronic payment including Apple and Samsung Pay – you name it, we have always been onboard. We are extensively patronised by the 18 to 35-year-old segment of the population and we keep that in mind when designing our casas and formulating our menus and promotions."
With a focus on families, young customers and deliveries, George Kunnappally is confident that Nando's can continue to be one of the leading casual F&B brands in the UAE for years to come.
"We believe Nando's will continue to play a significant role in building the casual dining scene in the UAE. Ever since our Chairman and CEO, Mr Suhail Gidwani, brought Nando's to Dubai in 2001 we have been setting the eating experience on fire in the UAE," said George.
"With 22 casas across the UAE the populace has warmly accepted us and we are here to stay and grow. While we would love to be among the top brands when diners think of eating out or taking away or even ordering from the comfort of their homes or offices. When it comes to flame grilled PERi-PERi chicken, we wish to be the undisputed number one choice."
---