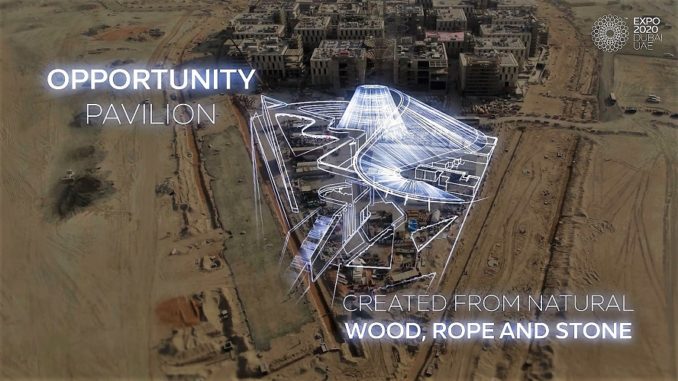 ---
Three Thematic Pavilions
With less than two years to go until Expo 2020 Dubai welcomes the world, the 4.38 square km site in Dubai South is evolving fast. This drone footage shows the rapid construction taking place, with a glimpse of what the three Expo 2020 Dubai Thematic Pavilions – Opportunity, Mobility and Sustainability – will look like in 2020.
More than 25 million visits are expected at Expo 2020 Dubai, as people from all over the world come together to explore, experience and celebrate opportunities for human progress.
View also
---
About Expo 2020 Dubai
Expo 2020 Dubai is guided by the belief that innovation and progress are the result of people and ideas combining in new ways. For six months from 20 October, 2020, Expo aims to bring together 180 countries and millions of people to celebrate human ingenuity: 'Connecting Minds, Creating the Future.
During the six months from 20 October, 2020 to 10 April, 2021, we expect millions of people to visit the World Fair and in particular Expo 2020 Dubai Thematic Pavilions
About 70 per cent of all visitors are anticipated to come from outside the UAE – the largest proportion of international visitors in Expo history
We aim to create and deliver an inclusive and global Expo with more than 200 participants, including nations, multilateral organisations, businesses and educational institutions
Expo 2020 also has an ambitious volunteer programme, which aims to include more than 30,000 volunteers from a wide range of ages, nationalities, cultures and backgrounds
The Expo site covers a total of 4.38 square km, including a 2 square km gated area. It is located adjacent to Al Maktoum International Airport in Dubai South
Expo 2020 Dubai is the first World Expo to take place in the MEASA (Middle East, Africa and South Asia) region Video courtesy of Expo 2020 Dubai
---